10 Things to Do in New York in Fall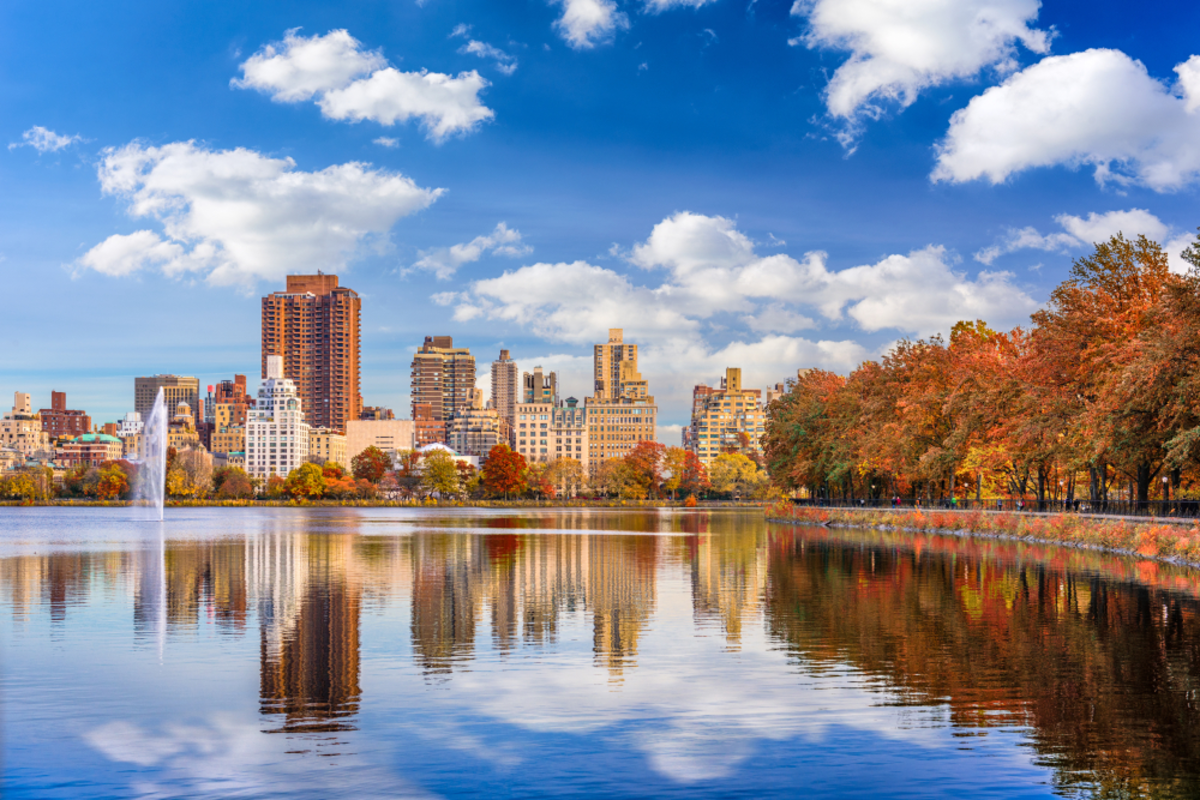 New Yorkers may be packing away their bathing suits and shorts, but the city isn't slowing down. Fall is a gorgeous season packed with all types of events. So, without further ado, here is The New Yorker Hotel's pick of top fall events in NYC.
When: September 11, 2018
Every year from dusk until dawn, the 9/11 Memorial & Museum lights a set of commemorative twin beams. This beautiful spectacle can be seen from a 60-mile radius, so you can't miss it!

When: September 13-23, 2018
Head to Little Italy for a celebration of the Patron Saint of Naples. Back in the early 20th Century, Italian immigrants decided to keep this tradition alive. Over time, it escalated into a full-fledged festival that draws thousands of visitors.
When: September 15, 2018
If you've managed to land tickets, you're in for a treat. New York has a large German population, so you're guaranteed to find authentic food, entertainment, music and, most importantly, German brews!
When: September 15, 2018
The companion event for Oktoberfest is the Steuben Parade! Find your spot along Fifth Avenue, between 65th Street and 86th Street! You'll see marchers from Germany, Austria and Switzerland.
When: September 22, 2018
No tickets for Oktoberfest? No problem! Head to the NY Botanical Garden instead for a day of music, craft beer tasting and botany-inspired activities.
When: September 22, 2018
For one day, and one day only, you'll be able to visit one of the many museums in New York for free. All you have to do is go to the Smithsonian website and generate one ticket (admission for two) for one museum of your choosing.
When: September 22-October 31, 2018
Visit the Everett Children's Adventure Garden to explore the many fall-inspired decorations: scarecrows, pumpkins and Halloween, as well as nature-related activities.
When: September 28-October 14, 2018
This year's lineup will include documentaries, revivals, short films, and projections of experimental and classic films. This is your chance to see great cinema in unique theaters across the city.
In previous posts, we've talked about unique and popular stores selling decadent treats. Fall is the time to try seasonal pastries, such as pumpkin spice, apple cider and maple. What's more, The Big Chocolate Show returns to New York on September 29-30!
When: November 22, 2018
This is the event that kicks off the holiday season in the United States. The tradition that began in 1924 has become a grand parade of floats, celebrity performances, costumes and holiday cheer. Follow social media to stay up-to-date on the latest news.
Although these events will keep New Yorkers busy this fall, stay tuned for NYC travel tips on where to find the best fall foliage in the city and what to do on Halloween! In the meantime, check out our hotel offers and deals and book your stay.