2019 Broadway Show Debuts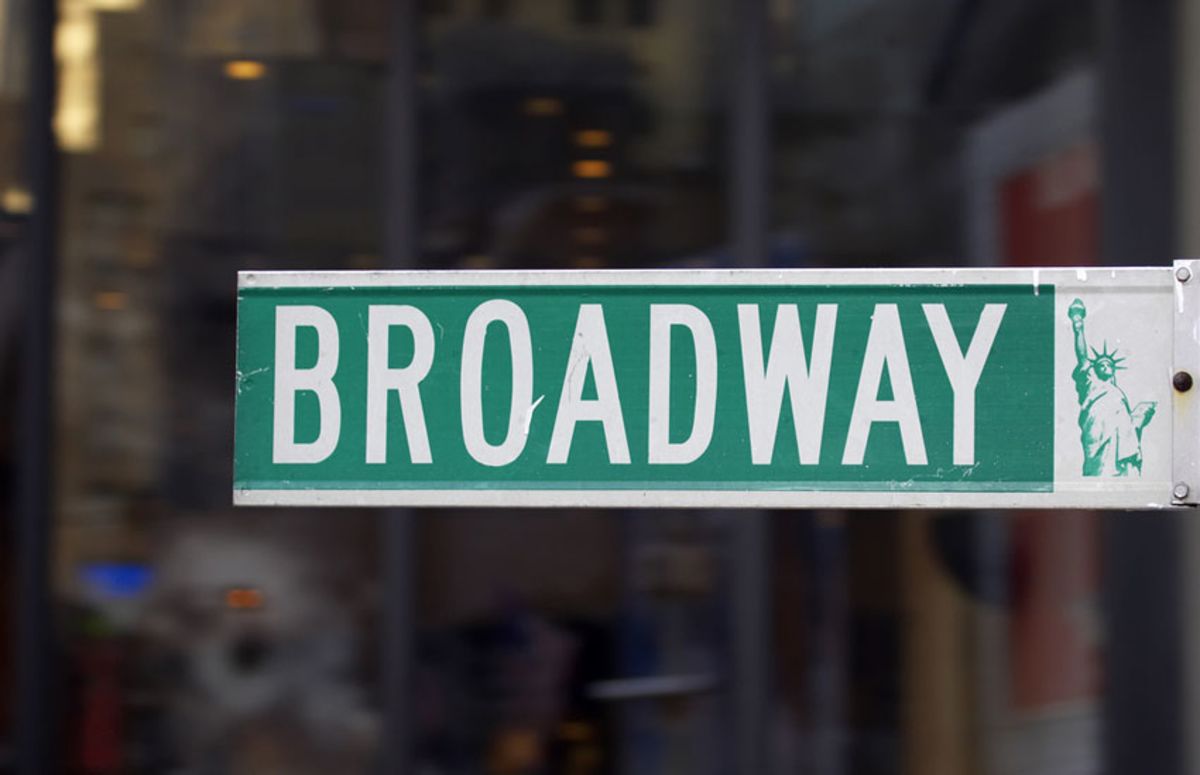 Broadway is always in motion. Not only because the Theater District is in the heart of Manhattan, but also because new productions emerge each year. We've compiled a list of the latest and most promising Broadway debuts of 2019.
Theater: Al Hirschfeld Theatre, 302 West 45th Street, New York, NY 10036
Opening: July 25, 2019
We all know the movie set in the great city of Paris — though not as great as New York! It was just a matter of time before someone decided to adapt it for stage. The love story between Christian and Satine couldn't be retold without music and dancing. This production is bound to immerse the audience so much that they will believe they have been transported to the original Moulin Rouge set.
Theater: Hudson Theatre, 145 W. 44th Street, New York, NY
Opening: April 16, 2019
Closing: July 7, 2019
Written by Pulitzer Prize winner Lanford Wilson, Burn This is the story of two strangers who fall in love. Pretty simple, right? Not quite. Their lives become intertwined after the death of a common friend. Their immediate attraction is powerful, fiery and uncanny. This is the first Broadway revival of Wilson's play and you cannot miss it.
Theater: Lyceum Theatre, 149 West 45th Street, New York, NY 10036
Opening: March 10, 2019
Be More Chill initially premiered Off-Broadway. It's success has now brought it to the big league. The story follows Jeremy Heere, a nondescript teenager who discovers the SQUIP, a pill to make him "cool." He is suddenly flooded with a desire to become popular. This, however, may come at a cost. Witness his fight to remain true to himself in this lively musical.
Theater: Cort Theatre, 138 West 48th Street, New York, NY 10036
Opening: April 4, 2019
Closing: July 07, 2019
Shakespeare's tragedy about monarch King Lear is coming to Broadway. Theater icon, Glenda Jackson, will star as King Lear in a gender-blind production by Sam Gold. It's a classic tale of power, madness and human suffering brought to life by an incredible actress. This is another debut you must not miss.
Theater: Imperial Theatre, 249 West 45th Street, New York, NY 10036
Opening: March 21, 2019
Spend a few hours singing along to classics like "My Girl," "Just My Imagination" and "Papa Was a Rolling Stone." Learn about the journey of The Temptations, an iconic R&B group that rose to fame in the 60s. Their popular tunes are paired with great choreography that will make you want to dance all night long.
Get the full scoop on theater, art exhibits and performances in New York by following The New Yorker hotel blog. If you also want to tickets for other popular shows, book our Discounted Broadway Shows hotel package.