A Tour of New York City's Top Islands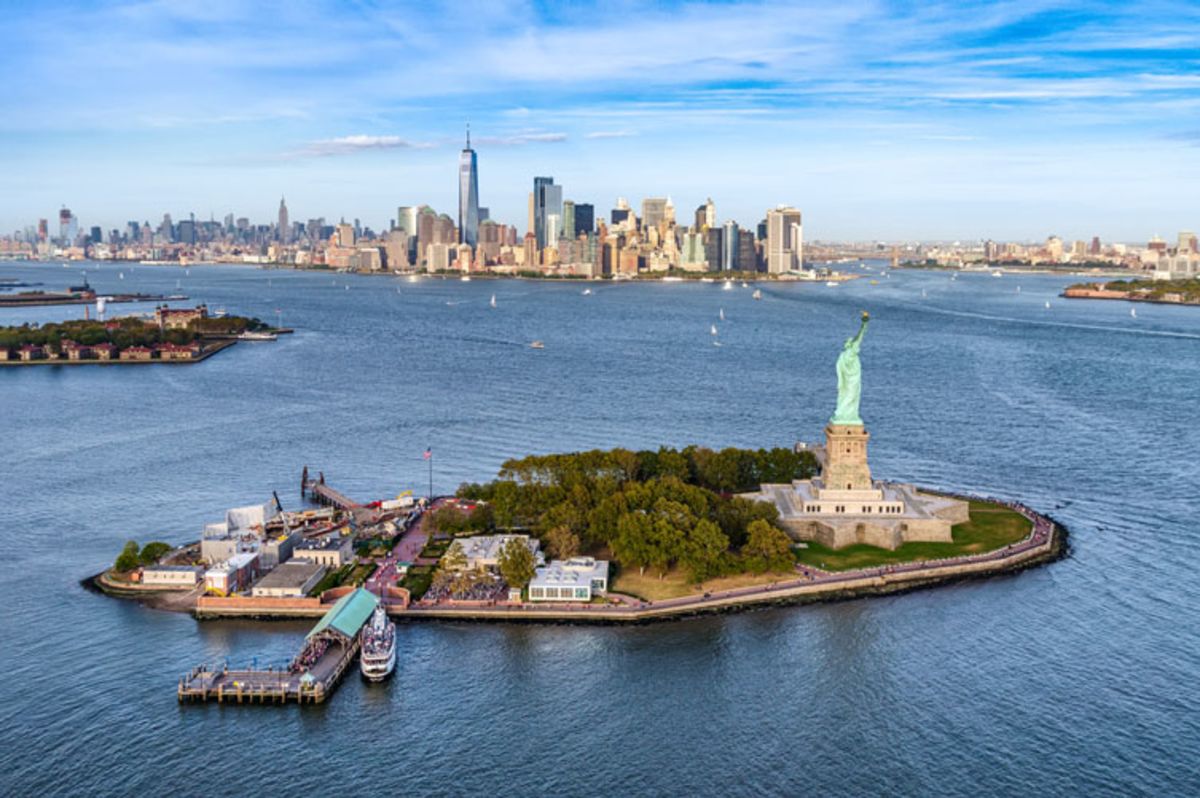 As a coastal destination, New York has clusters of islands that have become tourist attractions. Across the East River or New York Harbor are islands with a fascinating history, contemporary performance venues, parks and recreational spaces unique to the city.
Governors Island
This is New York's backyard. A popular summer destination, Governors Island is open to the public only from May to the end of October. It may seem like a short season, but everyday offers something new and exciting. Expect summer concerts, parties and seasonal events. Governors Island caters to everyone: its running and biking paths are perfect for fitness enthusiasts while its many museums will keep the erudites busy. Get there by ferry leaving from Battery Park in Manhattan or Pier 6 in Brooklyn.
Randall's Island
If Governors Island is New York's backyard, Randall's Island is its very own recreational park. Randall's Island Park has golf facilities, tennis courts, running tracks, athletic fields, picture-perfect gardens, bike and pedestrian paths, and the list goes on. This is probably the island that makes the most of its location. The waterfront views attract many New Yorkers looking to see the city from new perspectives. If you're coming with children, take them to the Urban Farm to teach them about farming, crops and botany. Party-goers will find various seasonal festivals and concerts from which to choose. Randall's Island is accessible by bus from Manhattan.
Roosevelt Island
Between Manhattan and Brooklyn lies Roosevelt Island, a small residential community with an interesting past. It once housed an asylum, a prison and a smallpox hospital. But all of that is gone now. Today, it's one of the best places to get gorgeous views of the Upper East Side while avoiding the crowds. Visit the Four Freedoms State Park and the North Point Lighthouse for good photo opportunities. The best part is getting there: take the Roosevelt Island Tramway, which runs from 59th Street in Manhattan, crosses East River and ends at Tramway Plaza.
Liberty and Ellis Islands
Consider these two islands as a combo. The Statue of Liberty resides on Liberty Island while the National Museum of Immigration and Family History Center are located on Ellis Island. Learn about the massive migrations to New York or book your tickets to climb the Statue of Liberty. The best way to see these major attractions is by buying a New York sightseeing pass. If all you want is to see Lady Liberty from a distance, take the free ferry.
Continue exploring beyond Manhattan and see the New York that locals love. Read about the top things to do in the boroughs at The New Yorker Hotel blog.