Where to Eat the Best Pizza in Manhattan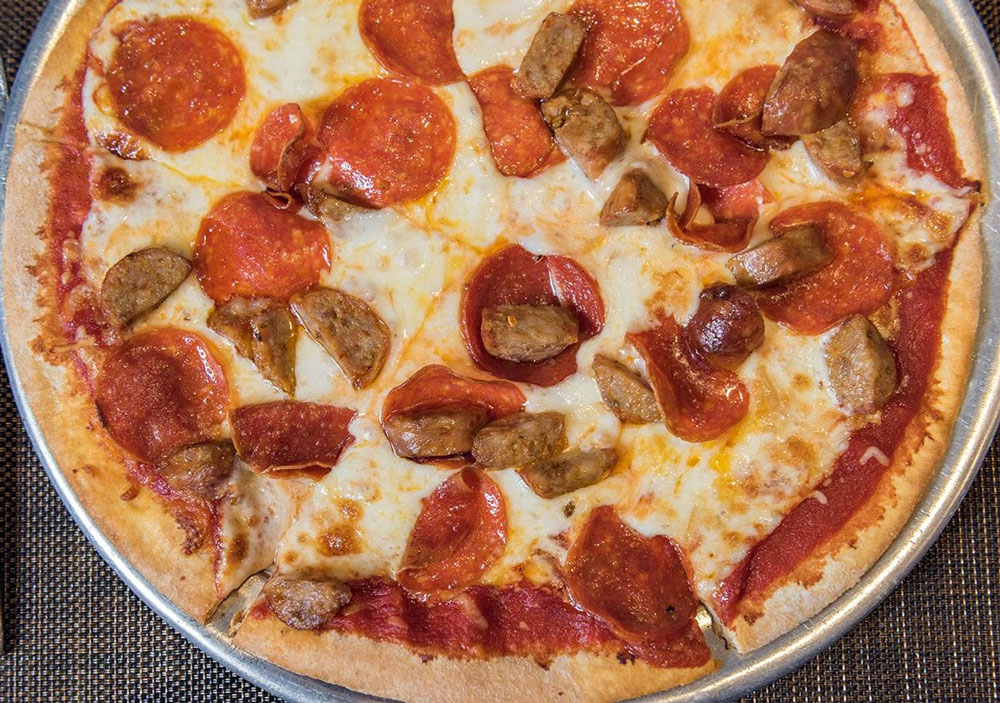 Eating pizza is a New York tradition. And on National Pizza Day, it's a must. After all, Americans' love of pizza did originate in the Big Apple. And to this day, no one does it better than New York with its thin and crispy crust. That said, here are our favorite places for pizza in Manhattan:

Trattoria Bianca
The New Yorker, A Wyndham Hotel
481 8th Avenue
New York, NY 10001

The white pizza at Trattoria Bianca just might be our favorite thing on the entire menu. Topped with prosciutto, arugula, mozzarella-melted onions, and drizzled with olive oil, the Bianco comes out crispy. Naturally, we're a little partial to Trattoria Bianca, considering it's located inside The New Yorker. But can you really argue with great pizza just steps away from your hotel room? We can't.

Lombardi's
32 Spring Street
New York, NY 10012

When you think pizza in Little Italy, you think Lombardi's. Opened in 1905, Lombardi's was the first pizzeria in the United States. And today, it's that good that it's still in business. Known for it's brick oven, Neapolitan-style pizza, Lombardi's crust is a bit thicker - crispy on the outside, soft, even chewy on the inside, with slabs of cheese and meat. It's not a national landmark, but it should be.

John's of Times Square
260 W 44th Street
New York, NY 10036

When you want a classic, just-plain-good New York pie, go to John's. Baked in coal-fired ovens, this the self-proclaimed "most unique pizza" in New York isn't unique for some strange combination of toppings, or some gluten-free crust, it's unique for its homemade flavor in the heart of a chain-ridden Times Square. The fact that it's located inside an old church might have something to do with that as well. Order the garlic rolls, too. You won't be disappointed.

Eataly
200 5th Avenue
New York, NY 10010

Although Eataly might not have as much history as some of the other restaurants on this list, it's made quite the name for itself in the past few years, in part due to it's big-name owner Mario Batali. Conceptualized as one big Italian market, Eataly is not only New Yorkers' go-to for Italian grocery, it's also the home of some great restaurants - like La Pizza and La Pasta. Here they make their sauce from San Marzano tomatoes, so you know it's good.

Grimaldi's
Limelight Shops
656 6th Avenue
New York, NY 10011

Getting named the "best pizza in New York" is no easy feat. Yet Grimaldi's is always in the running for the title. After all, eating Grimaldi's under the Brooklyn Bridge is one of those authentic New York experiences that you have to live. It's also one that doesn't get old, no matter how many times you do it. However, if you don't want to venture all the way to Brooklyn, there is a location in Chelsea, that's just as delicious.