March Madness & More at Madison Square Garden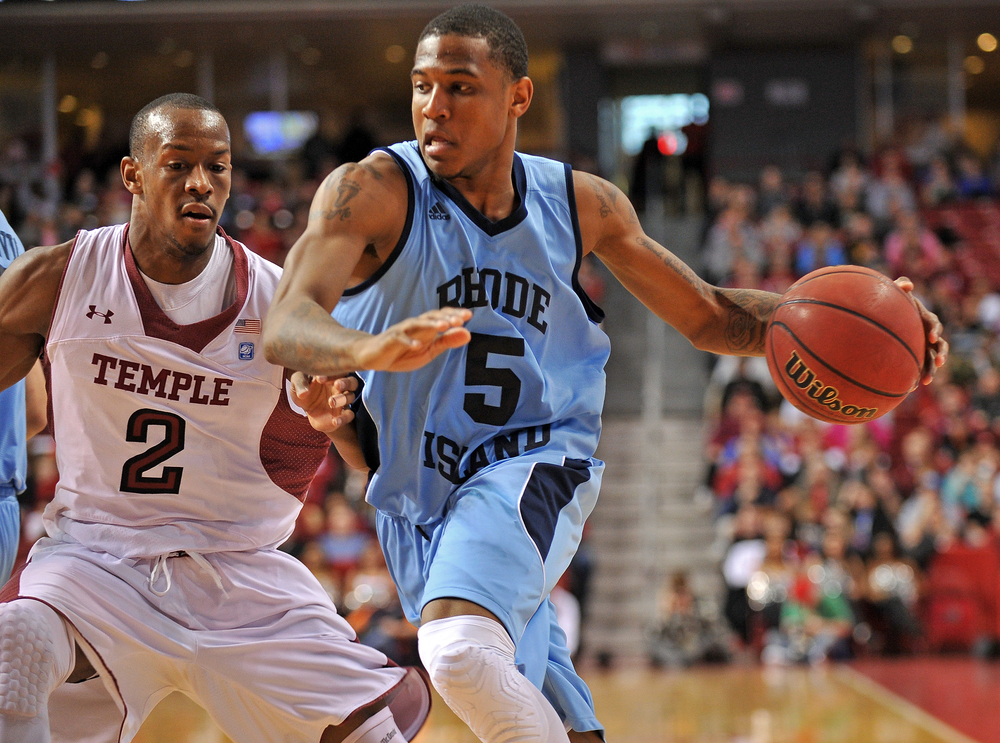 March is a busy month for Madison Square Garden. With March Madness, the 70th anniversary year of the New York Knicks, and the New York Rangers vying for a playoff position, there are plenty of sporting events at Madison Square in March 2017. If you're planning on seeing one of them this month, also plan a trip to the New Yorker, A Wyndham Hotel. We're a block away from The Garden, which makes it all the more convenient to stay with us after the game. Here's what's happening in March 2017, so you can plan your stay:

St. John's Basketball Red Storm: February 25 -March 4, 2017
The last two games of the Red Storm regular season, St. John's Basketball faces off against Georgetown on Saturday, February 25, and Providence on Saturday, March 4.

90th Anniversary of the New York Rangers
One of the Original 6 teams, the New York Rangers are celebrating their 90th anniversary season in the place where it all started. And this March they'll be playing five games on home ice. If you're one for nostalgia, catch them against the Montreal Canadiens, another Original 6 team, on March 4. Here's their March Home Schedule:

New York Rangers vs. Montreal Canadiens - March 4, 2017
New York Rangers vs. Tampa Bay Lightning - March 13, 2017
New York Rangers vs. Florida Panthers - March 17, 2017
New York Rangers vs. New York islanders - March 22, 2017
New York Rangers vs. Pittsburgh Penguins - March 31, 2017

70th Anniversary of the Knicks
Although recent years haven't been kind, the New York Knicks remain a Madison Square Garden icon. Considering the 2016-2017 season is the team's 70th Anniversary, it's the perfect season for a Knicks game. Here's their March Home Schedule:

New York Knicks vs. Golden State Warriors - March 5, 2017
New York Knicks vs. Indiana Pacers - March 14, 2017
New York Knicks vs. Brooklyn Nets - March 16, 2017
New York Knicks vs. Detroit Pistons - March 27, 2017
New York Knicks vs. Miami Heat - March 29, 2017

BNP Paribas Showdown: March 6, 2017
For the tennis fans staying with us next door at The New Yorker, the BNP Paribas Showdown brings the greats under The Garden roof for a one-night tournament. This year see Venus Williams, Andy Roddick, Lleyton Hewitt, Garbine Muguruza, and Juan Martin del Potro.

BIG EAST Men's Basketball Tournament: March 8-11, 2017
The longest running post-season college basketball tournament, the BIG EAST Men's Basketball Tournament is 4 days of basketball. Consider this your warm-up to March Madness.

WWE Live Road to Wrestlemania: March 12, 2017
A preview to Wrestlemania, this WWE showcase brings a championship match between John Cena and Bray Wyatt, a WWE Smackdown Tag Team match with American Alpha and The USO's, and much more.

World Championship Boxing: Gennady Golovkin vs. Jacobs: March 18, 2017
Two of the best fighters in the world, the undefeated Golovkin and the powerhouse Daniel Jacobs face off for the middleweight championship in this historic boxing venue.

2017 NCAA East Regional: March 24-26, 2017
That last March Madness tournament before the Final Four, the NCAA East Regional brings the best teams in college basketball for this classic showdown at The Garden.

2017 National Invitation Tournament: March 28-30, 2017
Another college basketball classic, the National Invitation Tournament turns 80 this year, as it marks the end of Madison Square Garden college hoops season.