Exploring Each NYC Borough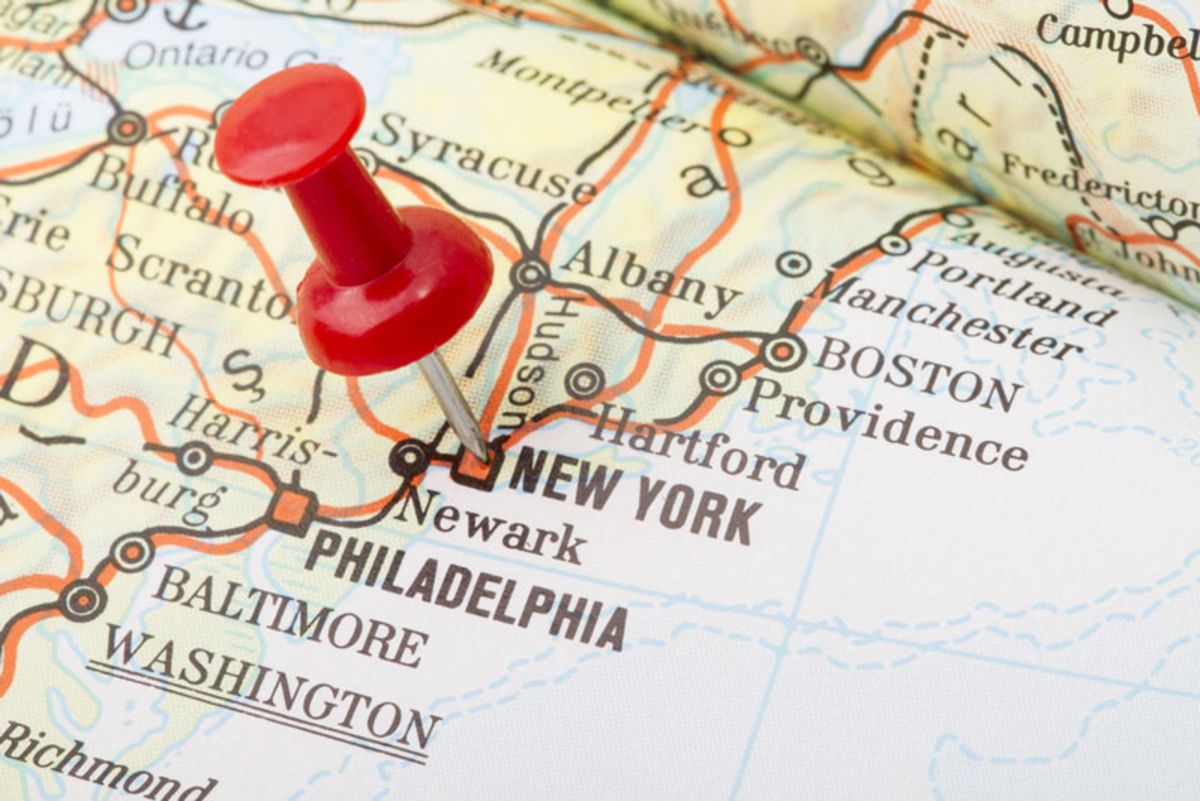 New York is more than just Manhattan. Every borough is worth a visit. If you don't know what to do or where to go, take a look at our top picks.
Brooklyn
DUMBO and Brooklyn Bridge Park
Walking along the Brooklyn Bridge will take you to DUMBO and Brooklyn Bridge Park. This is where you'll be able to capture one of the most iconic shots of Brooklyn Bridge and Manhattan's skyline.
Coney Island
Coney Island is New York's land of carnivals and thrilling roller coasters. It's mostly famous for the The Cyclone, a wooden roller coaster that opened in 1927, and Nathan's Annual Hot Dog Eating Contest.
Park Slope
Park Slope is a neighborhood known for its historic brownstones, independent stores, and many dining options. Check out Prospect Park, the Brooklyn Museum and the Brooklyn Botanic Garden.
Bronx
Yankee Stadium
See a baseball game at the Yankee Stadium from early spring to fall. Tours of Yankee Stadium are available on and off-season.
Bronx Zoo
Bronx Zoo has diverse exhibits, unique to the city. Go to the African plains, Madagascar and the Himalayan Highlands without leaving New York.
Little Italy
Arthur Avenue in the Bronx is known as the "real" Little Italy. Shop for and eat copious amounts of pasta, bread, pizza, Italian sausages, pastries in a 'hood with a small town feel.
Manhattan
Alphabet City
The area between A, B, C, and D in East Village is dubbed Alphabet City, a trendy, multicultural neighborhood. International restaurants, independent boutiques, performance venues and a bohemian vibe are just a handful of reasons why you should visit.
Lincoln Center
Whether you want to see world-renowned ballet, opera, theater, classical music concerts or film festivals, Lincoln Center in the Upper West Side has it all.
Spyscape
Leave the art and history museums for another day. Instead, pretend you're part of an elite spy team for the day at Spyscape, a spy-themed interactive museum.
Queens
Flushing Meadows Corona Park
Spreading over a whooping 1,255 acres, Flushing Meadows Corona Park has lots of trails, bike paths, a zoo, sports facilities, museums and The Unisphere, a massive sculpture and a legacy of the 1964–65 World's Fair.
International Cuisine
As the most culturally diverse borough in New York, Queens has more authentic international restaurants than even Manhattan.
Museums
Queens is home to museums that you won't find anywhere else in the city: the Museum of the Moving Image, MOMA PS1 and The New York Hall of Science.
Staten Island
St. George Theatre
St. George Theatre is a beautiful and historic venue with Spanish and Italian Baroque interiors built in the early 20th century. Any performance will transport you to an era long gone.
Snug Harbor Cultural Center & Botanical Garden
Considered by many Staten Island's crown jewel, Snug Harbor has a year-round selection of exhibits, performances and history tours. Their gardens are the borough's pride and joy.
Fort Wadsworth
Fort Wadsworth is another Staten Island historic gem. The old military fort is now a top pick for Instagram shots with New York Harbor in the distance.