Fun Facts About Central Park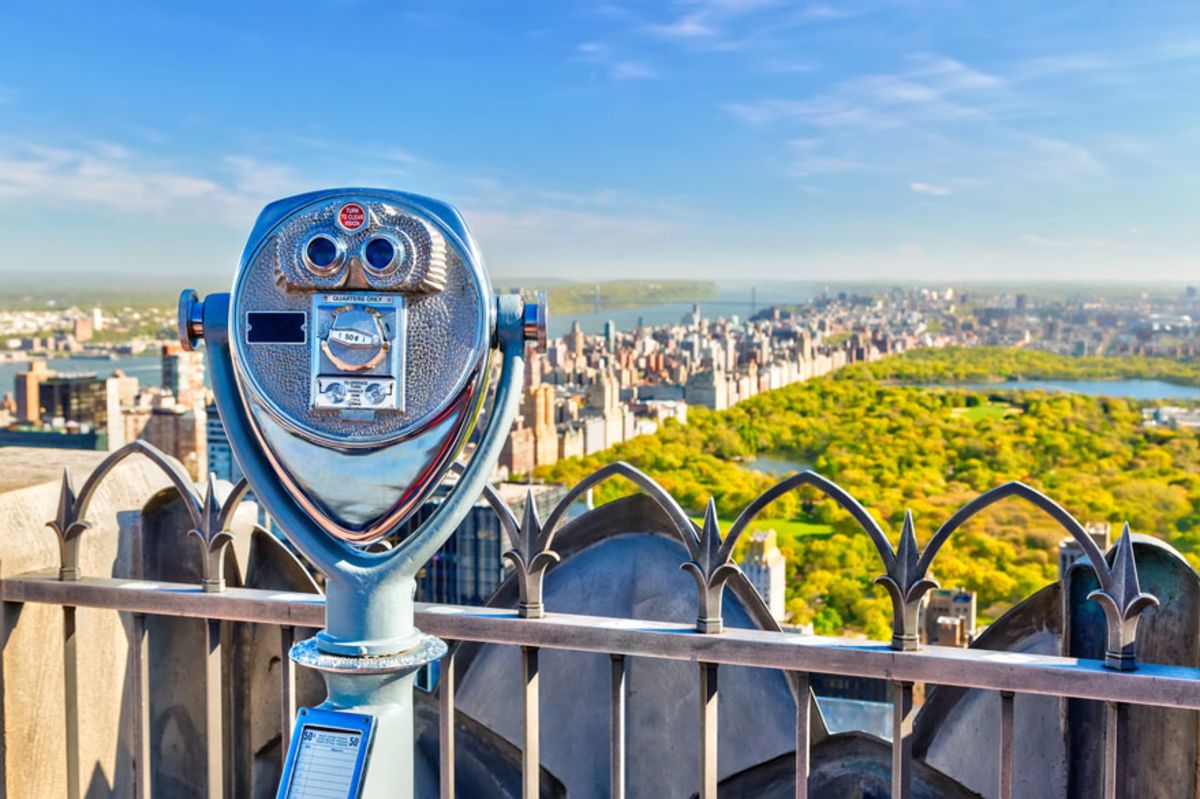 If you think you know everything about Central Park, think again. Manhattan's own oasis is a massive 843-acre park that most New Yorkers rarely explore in its entirety. Learn more about it by reading these fun facts!
If You Get Lost, Follow the Lamp Posts
Go old school and explore the park without a map or GPS! The iron lamp posts throughout the park have four-number code, like the one shown above, that tell you where you are. The first two numbers indicate the closest street and the last two numbers tell you if you are East (even numbers – 02, 04...) or West (odd numbers – 01, 03...) and how close or far you are to the center. The lower the number, the closer you are to the edge of the park. Some have the letters W, E or C, which mean West, East or Central.
It's a Sports Mecca
Whether you are a runner or a snowshoer, Central Park has something for everyone. Running and cycling (bicycle rentals available) are the most popular activities that can be practiced year round. In summer, you can rent a rowboat or canoe at the Loeb Boathouse and in winter, the lakes, ponds and paths are dotted with ice skaters, snowshoers, cross-country skiers.
Central Park Conservancy Offers Free Walking Tours
If you follow this blog, you may have read about the many walking tours you can find in New York. Some of our favorite ones are offered by Central Park Conservancy. Daily walking tours include highlights of the park, best seasonal attractions, garden walks, iconic views and more.
It Has Its Own Castle
The Belvedere Castle sits atop a small hill that overlooks Central Park. It was built in 1872 with the purpose of providing New Yorkers with a large terrace, pavilions and a miniature castle from which to admire the park in all directions. Belvedere Castle has just undergone a multi-million renovation and is open to the public.
The Central Park Zoo Has NYC's Only Cow
The Central Park Zoo is a favorite New York attraction among families. It recreates various ecosystems for animals from all over the world. The Tisch Children's Zoo is a small petting zoo, where you'll find farm animals, including a cow.
It's Home to Small Forests
Most visitors limit their visit to Central Park's south end. While this area does house the most popular attractions and views, there's so much more to explore. For example, did you know that The Ramble and The North Woods are small forests with waterfalls, wildlife, ponds and bridges? You'll forget you're in New York!
Get more New York travel tips by following The New Yorker Hotel blog.