Fun Facts about Radio City Music Hall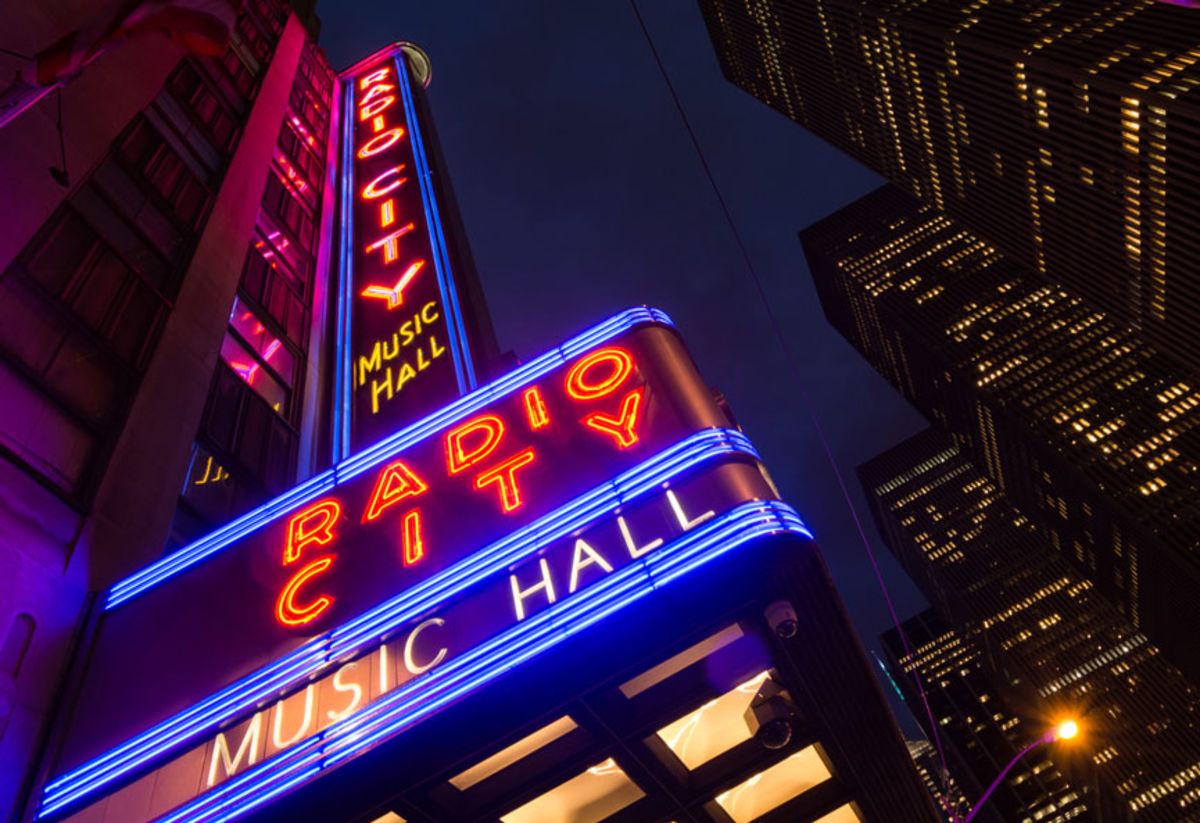 If you're reading this, we're ready to bet you have tickets to see the Rockettes. No? What are you waiting for? The Christmas Spectacular featuring The Rockettes is the quintessential New York holiday show. Learn more about Radio City Music Hall before you go.
It All Began with John D. Rockefeller
Back in the Great Depression of 1929, John D. Rockefeller purchased the part of Manhattan that is now home to Radio City and Rockefeller Center. This was done in an attempt to inject life into Midtown, generate much needed jobs and be a beacon of hope.
Radio City Was Built as a "Palace to the People"
Rockefeller partnered with Radio Corporation of America and S.L. "Roxy" Rothafel to bring to life a new kind of theater. Radio City was the first building in the complex to be completed. From the beginning, it was meant to offer dazzling entertainment at affordable prices while tapping into people's imagination.
Donald Deskey Was Behind Every Aspect of the Design
The man responsible for the world-famous décor was Donald Deskey, a modest interior designer. He won a competition to design Radio City thanks to his taste that favored elegance, grandeur and Art Deco. Deskey included work of talented artists who created murals, wall coverings, sculptures, textile designs, wood panels and chandeliers.
Experts Consider It One of The Best Equipped Theaters in the World
Its massive theater and comfortable seating divided into three mezzanines aren't the only appeals. It has three sections mounted on hydraulic-powered elevators, more than 25,000 lights, four-color stage lighting, as well as mechanical systems that recreate rain, steam and fog. The "Mighty Wurlitzer" organ is a real one-of-a-kind instrument—it was created specifically for Radio City, with pipes housed in 11 different rooms.
It's an Acclaimed Movie Theater
Over 700 films have opened at Radio City since 1933. Although nowadays it only plays select films, back in the day major movie actors saw their blockbusters opening in Radio City. In fact, it was said that any movie that premiered there would be a hit.
Experience the best of the holiday season in New York. Start your journey at The New Yorker Hotel, another landmark of the Art Deco era. Consult our special packages and book your stay today.