How to Go Green When Traveling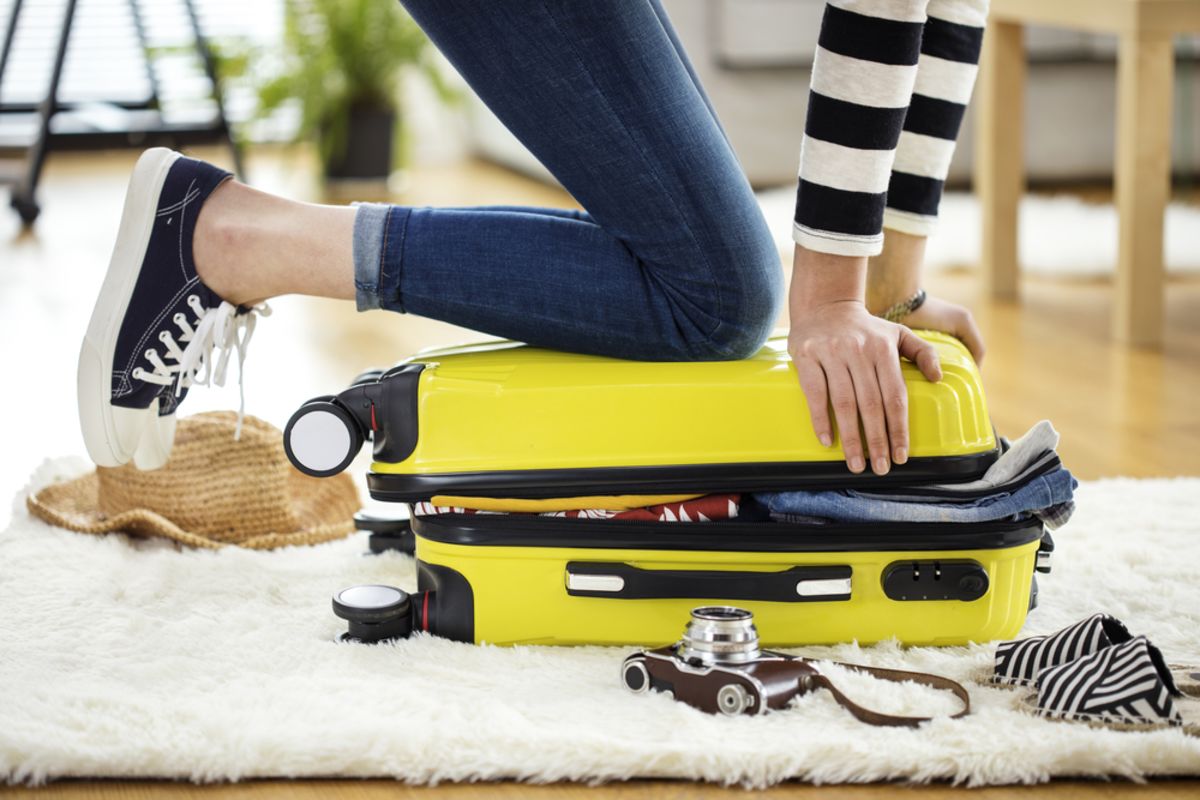 Traveling is a whole world of fun. We get to see new places, try new foods and savor different cultures. But, experiencing all this has consequences for the environment. What if there was a way to enjoy traveling on the greener side? We, at The New Yorker Hotel, can show you how!
Before you Leave
Pack light
The more weight you take with you means that the transportation uses more fuel, which equates to more CO2.
Pack a reusable bottle and shopping bag
Having a reusable bottle saves you having to buy more water on the other side of security. Plus, once you've reached your destination can just fill up from the tap, if safe, or get your bottle refilled at restaurants.

Everyone wants to buy souvenirs, but normally we shop around and pick up bags from every place we buy. Take your own bag and put all your souvenirs in it instead.
Turn off — and unplug! — lights and electronics
Unless there are people staying at home, there is no need to leave the light on or a device charging. Make sure to turn off everything before you leave. Better yet, unplug those devices. Many household items still leach electricity while turned off!
On your Way (and Coming Back)
Carbon Offsetting
There are now many carbon footprint calculators out there that can work out how much carbon dioxide your trip induced. You can then offset your emissions to an agency of your choice, such as a forestry agency.
Public Transport
In a city such as New York, taking public transport is an easy and viable option because it's so well connected. This is much better than renting a car or taking a cab.
Car Sharing
If you require cabs or cars, then look into carpooling, this is a great way of travelling using a full car instead of only one person. More people equals less emissions per person.
While You're Here
The Hotel
To minimize energy use: Keep your showers short and shut off the water when you're not using it (brushing your teeth). Remember to turn off all the electronics —including the air-con— when you leave your room. If you are staying for a few nights, reuse towels and sheets instead of having them washed daily.
Take Nothing but Photographs, and Leave Nothing but Footprints
This phrase, often used for hiking, actually applies to world-wide travel. Remember to discard your trash properly (recycle it if possible). If an area is out of bounds, it's normally for a reason. Don't pollute spaces —this includes sound, smoke, etc— so that everyone can enjoy them.
Responsible Sightseeing
The best way to see the city is on foot, however, if hoofing it seems too slow, many cities now offer bike rentals such as NYC's Citi Bike by the day or week.

After a day of sightseeing and being green, you are bound to be hungry. Why not try one of The New Yorker Hotel's fabulous restaurants with many locally sourced ingredients?