New York's Sweetest Spots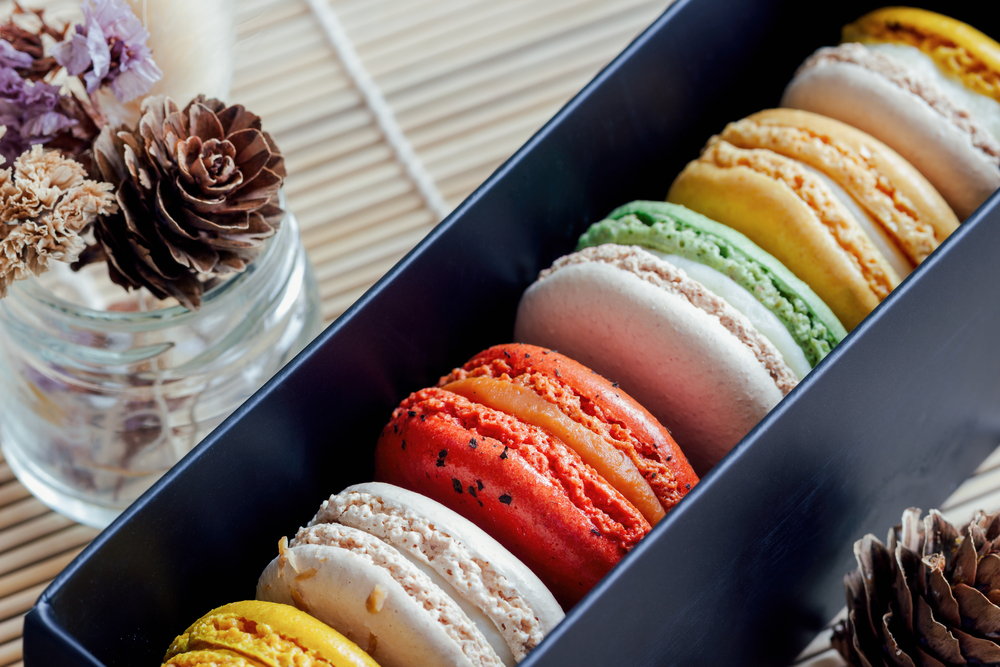 Got a sweet tooth? Come to New York and you'll feel you've died and gone to heaven. We've mentioned The Best Ice Cream Shops in NYC and in the spirit of encouraging all of the New Yorker Hotel's guests to indulge in scrumptious delicacies, here are our top picks for the city's sweetest spots.
Macarons
Ladurée
398 W Broadway, New York, NY 10012
864 Madison Ave, New York, NY 10021
The most famous macaron makers in the world couldn't resist opening stores in NYC. 'Nuff said!
La Maison du Macaron
132 W 23rd St, New York, NY 10011
Proud to be the first macaron boutique in NYC, this Pâtiserrie and Salon de Thé has created around 150 flavors.
Macaron Parlour
44 Hester St, New York, NY 10002
560 Columbus Ave, New York, NY 10024
Owned by a creative couple of bakers, Macaron Parlour has character, and so do their creations.
Chocolate
Jacques Torres
Various locations in NYC
Chocolate in New York means Jacques Torres. Check out their Chocolate Museum!
La Maison du Chocolat
Various locations in NYC
High-end French chocolate takes a whole new meaning in the iconic La Maison du Chocolat.
Li-Lac Chocolates
Various locations in NYC
"Manhattan's oldest chocolate house" makes artisan chocolate in all shapes and sizes.
Cupcakes
Tu-Lu's Gluten-Free Bakery
338 East 11th St, New York, NY 10003
A gluten-free and vegan-friendly bakery preparing healthy and delicious cupcakes (and cookies, brownies, muffins and much more).
Two Little Red Hens
1652 Second Avenue, New York, NY 10028
This bakery sells delicious cupcakes and classic American baked goods.
Magnolia's Bakery
Various locations in NYC
Part of the Sex and the City locations tour, this bakery is famous for its decadent cupcakes.
Cookies
Cookie Do
550 Laguardia Place, New York, NY, 10012
That's right. Here is where you go to eat cookie dough with a spoon.
Schmackarys
362 West 45th St, New York, NY 10036
The most famous and unique cookie combinations await. Be ready to be surprised!
Glaser's Bakery
1670 1st Avenue, New York, NY 10128
Established in 1902, Glaser's Bakery is loved for its cookies, cakes, breads and pastries. Find out why they've been around this long.
Pie
Bubby's
120 Hudson St, New York, NY 10013
73 Gansevoort St, New York, NY 10014
Quality ingredients combine into classic American comfort food that will beat anything you've tried before.
Little Pie Company
424 W 43rd St, New York, NY 10036
Pies made from scratch with all-natural, local ingredients and a special touch… Reminiscent of your grandmother's recipes.
Petee's Pie Company
61 Delancey St, New York, NY 10002
505 Myrtle Ave, Brooklyn, NY 11205
Organic, natural fair-trade pies made with classic and unique combinations. Gluten-free and vegan options available.
Go ahead and run to any of these shops for the best-tasting dessert ever! Don't forget to follow the New Yorker Hotel blog to get the best advice for your trip to New York City!