Remembering 9/11 at One World Trade Center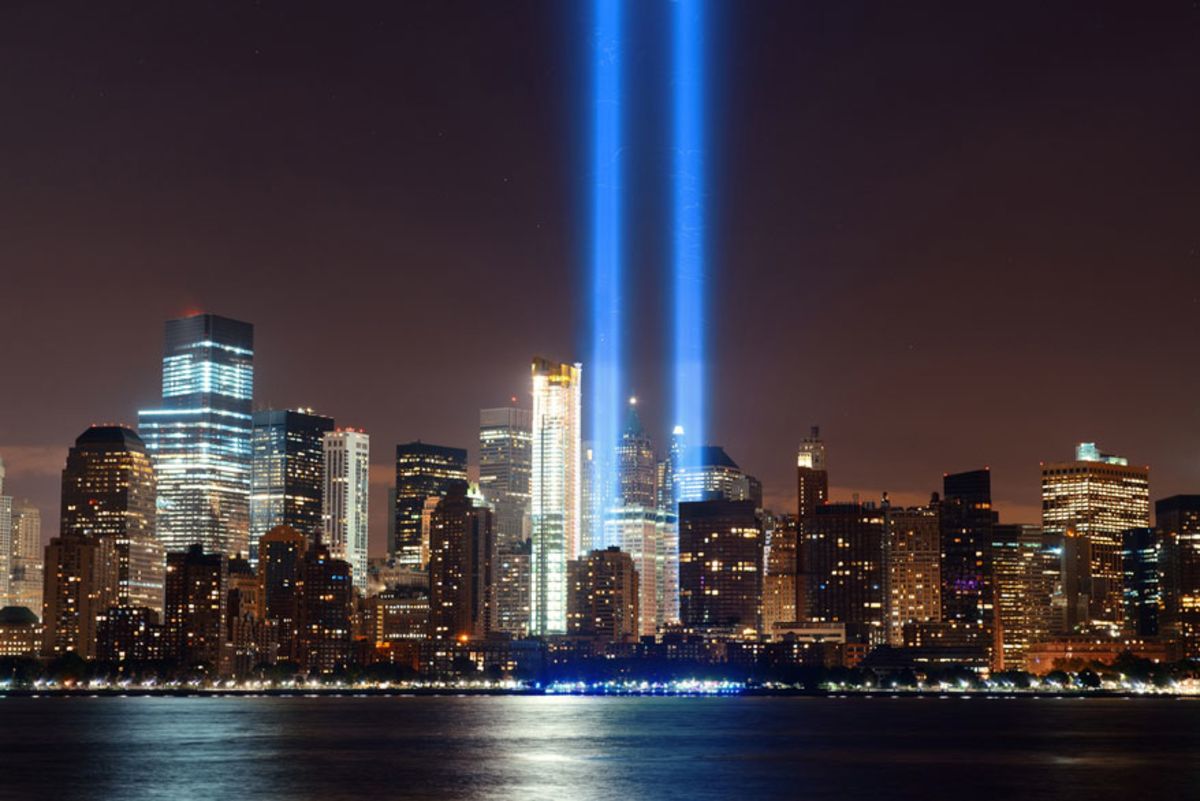 Have you visited the new World Trade Center yet? With the anniversary of the 9/11 attacks upon us, there's no better time to see for yourself how the complex rose from the ashes to become a symbol of resilience, hope and rebirth. Explore the museum, stroll around the plaza or snap skyline photos at the observatory.
9/11 Memorial Plaza
Spreading over 8 acres, the 9/11 Memorial Plaza was built to create a peaceful and comforting place where the Twin Towers once stood. It has two massive reflecting pools, each with the largest man-made waterfalls in the country. The names of the people who lost their lives during the 9/11 attacks are engraved around the pools.
The plaza is open from 7:30am to 9pm and admission is free. If you're visiting during the day, take a walk around the park and admire the beautiful white oaks. But the most famous tree is the "Survivor Tree," a callery pear tree that indeed survived the attacks! It was nursed back to health and replanted in 2010.
9/11 Memorial Museum
The National 9/11 Memorial Museum is located underground, right at the core of the Twin Towers site. Its collection seeks to not only pay tribute to the 9/11 victims and their families, but also educate on the importance of the attacks. The exhibits cover the implications of the attacks, the historical background, as well as their effects on New York and the rest of the world. The museum uses multimedia exhibits, technology, artifacts and archives to tell stories, both heart-wrenching and inspiring.
Museum admission ranges from $10 to $26. Many New York sightseeing passes include admission to the 9/11 Museum.
One World Observatory
After going underground at the 9/11 Museum, it's time to soar to new heights at the One World Observatory, the tallest building in the Western Hemisphere. This state-of-the-art attraction uses impressive technology to create an unparalleled experience. The SkyPod is more than just an elevator; it's a high-speed elevator that climbs 102 stories in 47 seconds while showing you a digital timeline of New York's evolution. The Forever Theater plays uses an exciting audiovisual experience to pave the way for the unveiling of the New York skyline. On a clear day, you can see as far as New Jersey!
General admission tickets start at $35. You can purchase special packages or a discounted sightseeing pass that includes admission to the observatory.
To learn about other top New York attractions and get insider travel trips, follow The New Yorker Hotel blog.