Shopping at New York's Most Iconic Stores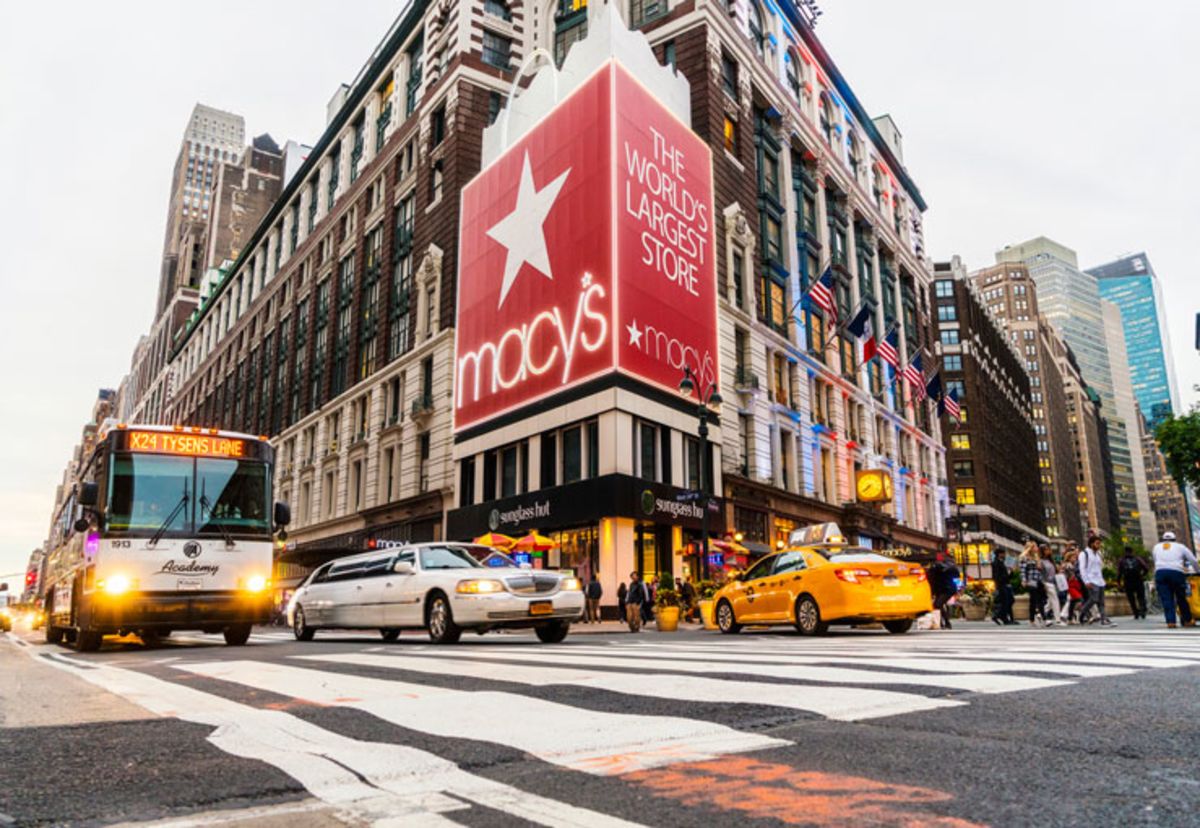 Is your inner shopaholic counting down the days to your trip to New York? We don't blame you! The city is home to flagship stores, unique shops and megastores that you can't find anywhere else in the world. Shop 'til you drop at these iconic New York stores.
Macy's Herald Square
Location: 151 West 34th Street, New York, NY 10001
Macy's Herald Square is New York's ultimate department store and the center of many seasonal events. Boasting the title of the world's largest store since 1924, Macy's is where you can get all of your shopping done in one trip.
Bloomingdale's
Location: 1000 Third Avenue at 59th Street and Lexington Avenue, New York, NY 10022
Bloomingdale's along Lexington Avenue is one of Macy's direct competitors, and for good reason. Opened in 1872 as the East Side Bazaar by the Bloomingdale brothers, this store evolved into a visionary retailer that offered a variety of garments, especially European. It soon became the first "department store."
Saks Fifth Avenue
Location: 611 Fifth Avenue, New York, NY 10022
When you want style and luxury, your best option is Saks Fifth Avenue. Just as Macy's and Bloomingdale's, this store was born in the early 1900s. What differentiated it from the others was its focus on fashionable and gracious living. Today, Saks Fifth Avenue sells the best of European and American fashion for men and women.
FAO Schwarz
Location: Rockefeller Plaza, New York, NY 10111
The newly reopened FAO Schwarz is here to stay. Ignore everyone who says that old school toys are dead. Bring a child of any age to the flagship store in Rockefeller Center and watch them play with vintage toys. Adults can take a trip down memory lane with the old fashioned wooden toys and plush animals.
Century 21
Location: 22 Cortlandt Street, New York, NY 10007
When you want fashion for less, Century 21 is where you want to shop. This outlet in downtown Manhattan is famous for the impressive selection of affordable yet trendy apparel for all men, women and children.
Niketown
Location: 650 Fifth Avenue, New York, NY 10019
Are you a lover of all things Nike? No store will satisfy your deepest desires like Niketown New York. This massive store features the latest sports technology, sneakers and athletic wear. This is where you can shop for that hard-to-find model or branded outfits.
By booking your Midtown stay at The New Yorker Hotel, you'll have New York's most remarkable attractions right at your doorstep. Take a look at our special deals and get the best rate, guaranteed!