Signature Cocktails Around NYC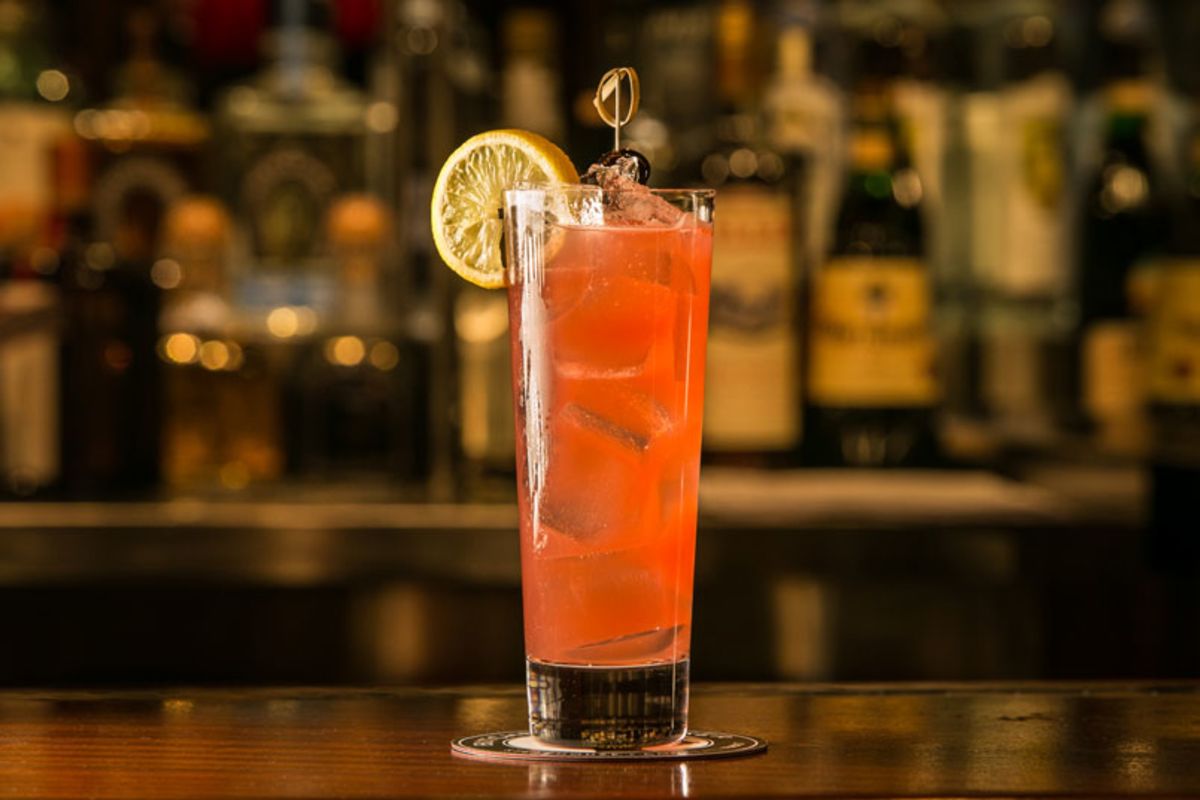 Some people do craft beer, some do vintage wine and others do signature cocktails. Do you belong to the latter? If so, New York City won't disappoint you. The city that never sleeps has a good selection of bars serving cocktails that are easily defined as works of mixology art.
Location: 481 8th Avenue, Vault Level, New York, NY 10001
The sophisticated dining option of The New Yorker Hotel is also NYC's most unique steakhouse. Built in 1929, beneath the hotel, a bank vault and offices were occupied by the Manufacturers Trust Company until 1980. The opening of Butcher & Banker, marks the first time the vault has been open to the public in 37 years. We recommend ordering the Raffles Singapore Sling made with Gin, Cherry Heering, Curacao, Benedictine and Pineapple Juice.
Location: 79-81 Macdougal Street, New York, NY 10012
Ranked 9th of the world's best 50 bars, Dante was established in 1915 and has become a New York City landmark. Located in Greenwich Village, this bar has attracted famous and creative patrons like Anais Nin, Ernest Hemingway, Robert Maplethorpe and Patti Smith. Today, it serves cocktails, seasonal drinks and specialized martinis.
Location: 505 East 12th Street, New York, NY 10009
This low-key East Village cocktail bar is popular for experimenting with unusual flavors and combinations. Although it's only been around for a few years, Mace is now synonymous to unique drinks like the Lavender cocktail made with brown butter & vanilla-infused cognac, blueberry & lavender shrub, verjus and champagne or their signature Mace cocktail prepared with Aperol, aquavit, beet juice, orange acid, young Thai coconut cordial and mace mist.
Location: 116 Macdougal Street, New York, NY 10012
The Up & Up is an intimate and dimly lit cocktail lounge in Greenwich Village with a long history. The locale once housed the Gaslight Cafe, where writers and musicians from the Beat Generation converged and performed. If you're stopping by for a few drinks, keep in mind that they bar operates on a first come, first served basis. You should try their original cocktails, though bottled cocktails are also available.
Location: 80 Columbus Circle at 60th Street, New York, NY 10023
Located on the 35th floor of The Mandarin Oriental, facing Central Park and Columbus Circle, The Aviary NYC is the perfect option when you want to dress to impress. But this modern lounge is more than just a pretty face. They serve innovative cocktails that are visually impressive and offer renowned small-food plates.
After spending a night exploring New York's cocktail scene, you'll be in need of a good breakfast. Why not book one of our hotel room and breakfast packages?