The Best Breakfasts in New York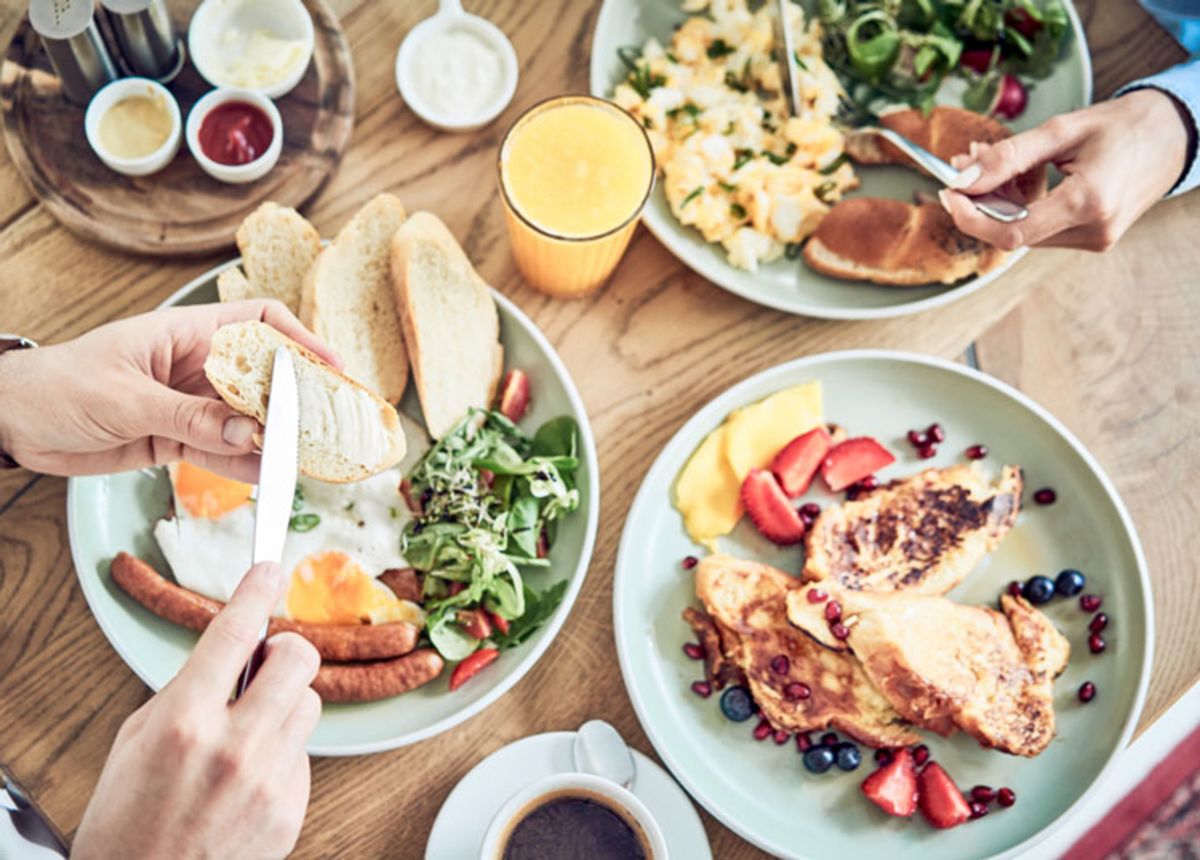 Boring and bland breakfasts, begone! Even if you're spending your time in New York rushing from sight to sight, that's no reason to settle for cold and sugary cereal. Whether you are looking for something fast and convenient or a unique NYC experience, here are some of the best and most interesting breakfasts in town.
Tick Tock Diner
Location: @ The New Yorker Hotel
There's nothing more convenient than having breakfast in your hotel. Early birds need not worry about missing the most important meal of the day. Tick Tock Diner, located at The New Yorker Hotel, is open 24 hours a day, seven days a week.
An American-style diner with a touch of retro, this is the perfect place to start your day. The menu is a satisfying combination of comfort food and energizing plates. If you can't make up your mind, read about our favorite dishes at Tick Tock Diner. Can't be bothered to go down for breakfast? Order from Tick Tock's room service menu!
Boqueria
Location: 260 West 40th Street, New York, NY 10018
Add a Spanish touch to your breakfast at Boqueria, a Spanish restaurant and tapas bar in Times Square. Menu options include the traditional Tortilla Española and Churros con Chocolate. Do you prefer to try a bit of everything? Then, go to their The AC Breakfast Bar and choose from the delicious selections of cheeses, artisan charcuterie, freshly baked croissants, fruit, yogurt, cereal, coffee and juices. This option includes two eggs in any style.
Shopsin's
Location: Essex Market, Stall #8, 88 Essex Street, New York, NY 10002
When you're in a small group, go to Shopsin's for breakfast served with a side of humor. Their long and detailed menu is full of cheeky names, creative combinations and varied options. When your party can't decide on savory or sweet, heavy or light, Shopsin's has something to suit everyone. Their vegan menu includes only a handful of options, so this is best if don't have dietary restrictions or allergies. Read about great vegan and vegetarian eateries in New York in our blog.
Clinton St. Baking Co.
Location: 4 Clinton Street (btw. East Houston & Stanton), New York, NY 10002
A restaurant that has a line outside, before even opening, is bound to have something special. Clinton St. Baking Co. has more than a couple of things that make it stand out from other eateries. Home to arguably the best pancakes in New York, this small neighborhood restaurant serves American classics with unparalleled taste. If you love what you eat here, check out their best-selling cookbook.
The Smith
Location: 956 2nd Avenue, New York, NY 10022
The Smith is one of those restaurants where you'll always feel at home. Its name and ethos focus on one thing: making people happy through food. Their Midtown East location serves more than your typical eggs and pancakes for breakfast. Forget about plain scrambled eggs and order The Smith Eggs Benedict. If you have a sweet tooth, try the Vanilla Bean French Toast.