The New Yorker Hotel, a Unique Experience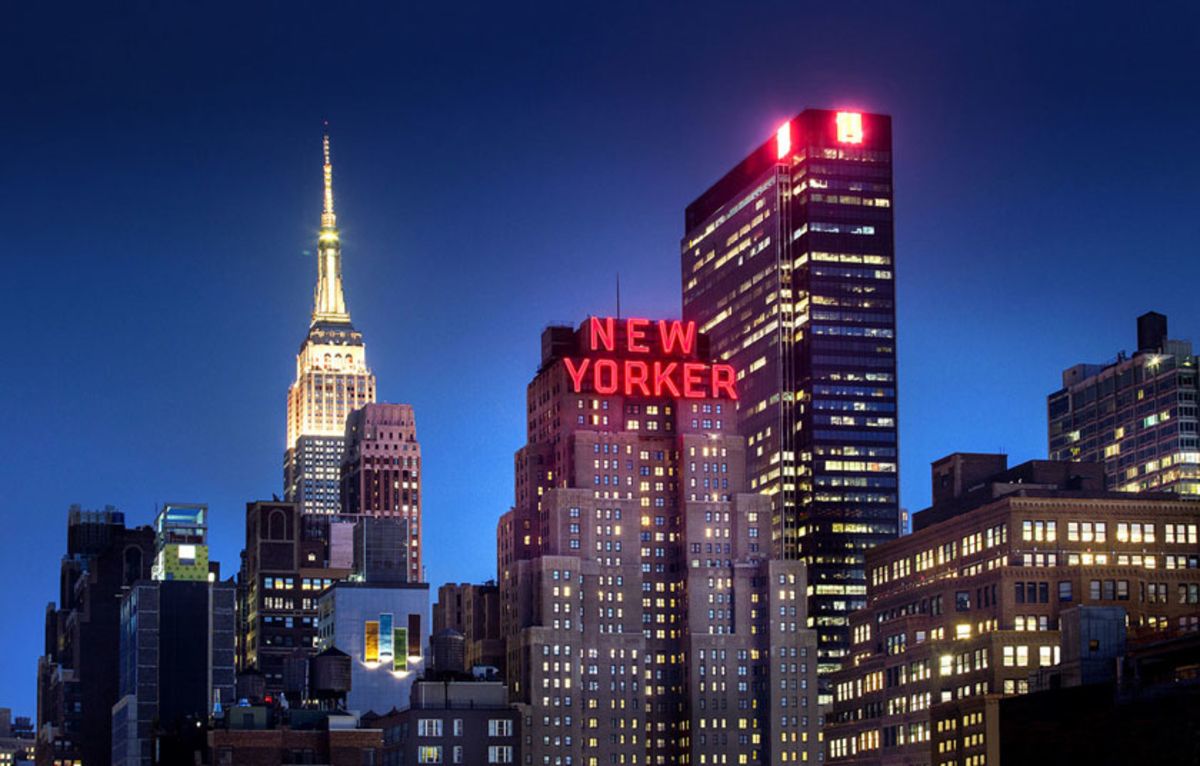 When choosing where to spend your nights in New York, any random hotel won't do. In a city known for its history, influence and world-famous attractions, you need a place that will live up to NYC's reputation. The New Yorker Hotel has unique traits that you won't find in any other hotel in the city. Interested? Continue reading!
Stay Where Luxury and Technology Were Born
Between the 1930s and the 1960s, The New Yorker Hotel was the height of luxury. Not only because of its exquisite décor, but also because it had amenities that didn't exist anywhere else in New York. It had a private tunnel connecting to Penn Station, its own power station and radios in every room. Before television sets became mainstream, The New Yorker Hotel could pride itself on having the greatest number of television sets under one roof.
Be on The New Yorker Hotel's VIP List
The New Yorker Hotel isn't just a pretty facade. Given its luxury, convenient location and state-of-the-art amenities, it has attracted many famous guests. In 1971, Muhammad Ali recovered from his fight against Joe Frazier in room 2549. Back in the Big Band years, stars like Benny Goodman, Bernie Cummins, Abe Lyman, and Bob Crosby performed in The Terrace Room. Political figures like Franklin D. Roosevelt, Robert F. Kennedy, Fidel Castro and, most recently, Hilary Clinton have walked through our doors.
Relive the Height of Art Deco
The architectural style that characterized structures constructed in the 1920s and 1930s still remains in New York. Among the most famous Art Deco buildings in NYC are The Empire State Building, Rockefeller Center and, of course, The New Yorker Hotel. Our hotel stands out for having one of the most ornately designed interiors of the Art Deco era. To learn more, visit the hotel's on-site museum.
Sleep Where Nikola Tesla Lived
One of the most famous long-term residents of The New Yorker Hotel was Nikola Tesla. The Serbian-American genius who invented the AC current, which continues to power our cities. The last 10 years of his life, Tesla lived in rooms 3327 and 3328. There, he met with prominent Serbian and Yugolsavian figures. You can request to stay in those rooms!
Celebrate Special Occasions in an Old Bank Vault
New York has its fair share of out-of-the-ordinary eateries and watering holes. Butcher & Banker, the steakhouse residing at The New Yorker Hotel, is among them. Built in 1929, beneath the hotel, a bank vault and offices were occupied by the Manufacturers Trust Company until 1980. Butcher & Banker reopened in 2017 serving USDA Prime steaks from the finest Black Angus cattle and bespoke cocktails.
Now that you know why The New Yorker is a hotel unlike any other in the city, it's time to book your room. Consult our special offers and get the best deal when booking through our website.