Top New York City Fall Events, 2019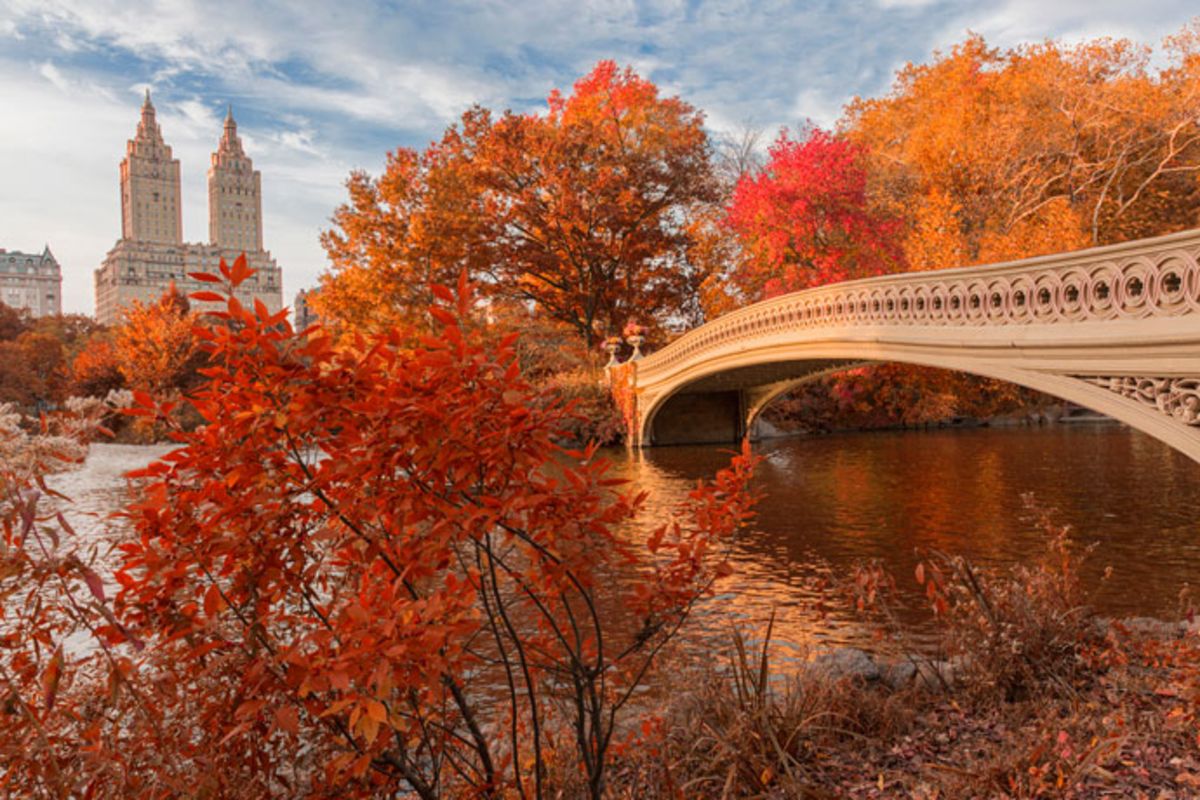 We may be saying goodbye to summer, but we're ready to welcome fall with a hearty "hello!" The season of harvesting, beer, comedy, science fiction and wine is just a few weeks away. Find out how to celebrate it in the city that never sleeps.
Oktoberfest
Date: Weekends from September 13 to October 20, 2019
Location: Watermark Bar, 78 South St Pier 15, New York, NY 10038
OktoberFest NYC is proof that there's no need to travel to Germany for authentic beer, pretzels and mouth-watering sausages.
New York Comic Con
Date: October 3-6, 2019
Location: Javits Center, 655 W 34th Street, New York, NY 10001
The New York Comic Con is the largest gathering of sci-fi, manga, gamers and pop culture on the East Coast. Get your badge, finish sewing your costume and meet some of the most famous artists in the industry.
Columbus Day Parade
Date: October 14, 2019
Location: Fifth Avenue, from 44th to 72nd Street.
Around 130 marching groups, bands, floats and cultural groups get together for The Columbus Day Parade in New York, the largest Italian-American event in the world. Over one million people attend each year, so arrive early to get a good spot!
Chelsea Film Festival
Date: October 17-20, 2019
Location: AMC Loews, 312 W 34th Street (between 8th and 9th Avenues), New York, NY 10001
Chelsea Film Festival is back for its 7th year of artistic cinema, extraordinary storytelling and emerging filmmakers. This year's films will focus on Global Issues and include documentaries, short-films and feature-length productions.
NYC Autumn Wine Festival
Date: October 19, 2019
Location: The Altman Building, 135 W 18th Street, New York, NY 10011
The NYC Autumn Wine Festival in Chelsea is a cornucopia of exceptional wines from around the world. And what goes great with wine? Hors-d'oeuvres, cheeses, crackers, crudités and pastas. Artisan food vendors will be selling the best of New York's charcuterie, baked goods, desserts and savory treats.
New York Comedy Festival
Date: November 4-10, 2019
Location: Multiple venues
For one whole week, the city will host the country's top comedians. The New York Comedy Festival will host over 100 shows in major venues across the five boroughs. From Stephen Colbert in Carnegie Hall to Trevor Noah in Madison Square Garden, this is an event that comedy lovers must not miss.
These events are popular and sell out quickly, but so do hotel rooms! Book your Midtown hotel room at The New Yorker Hotel. Check out our special deals and get the best rate on our website!