Top Things to Do in New York's Chinatown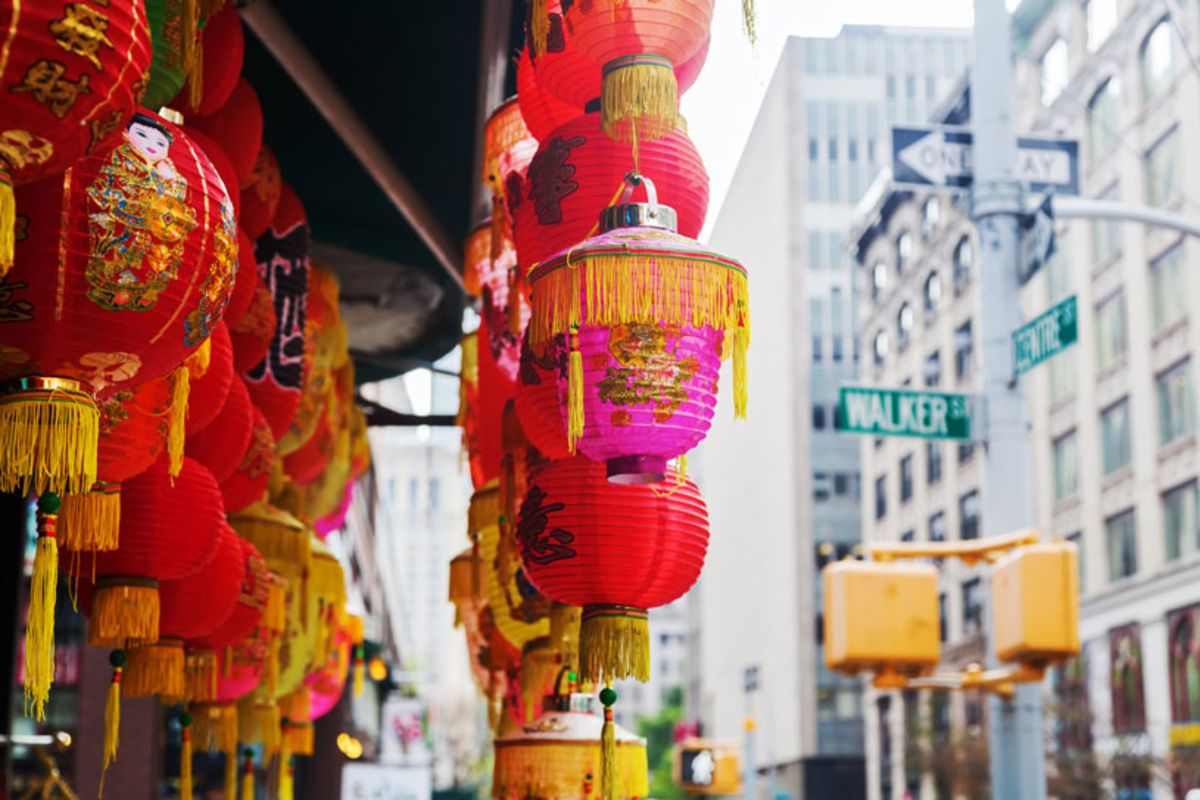 Dozens of cultures thrive in this busy New York neighborhood. Have you explored Chinatown yet? Allow us to guide you!
Top Attractions
Chatham Square and Confucius Plaza
The Kim Lau Memorial Arch and the statues of General Lin Ze Xu and philosopher Confucius are some of the most visited spots in Chinatown. Their cultural and historical importance have not been lost over the centuries.
Five Points and Columbus Park
The point where Mosco, Worth and Baxter Streets meet was once the darkest and shadiest spot in New York. Chinatown has come a long way from its slummy past. Today, this intersection and the nearby Columbus Park are a place where you can walk around and ponder about its past.
The Heart of Chinatown
One of the best ways to get a feel of this neighborhood is simply by walking. Explore countless knick knacks shops and cheap eateries at Mott and Canal Streets, the core of Chinatown. Head to Doyers Street to take the iconic shot of the street with a sharp 90-degree turn.
Culture and Events
Lunar New Year Festival
Made up of the Lunar New Year Festival and Parade, and Firecracker Ceremony, this annual event is the highlight of the year in Chinatown. The festival features lion and dragon dances, traditional Chinese musicians, acrobats, floats and a cultural festival. The Firecracker Ceremony is a ritual that wards off negative spirits and welcomes positive energy. It's followed by another cultural festival.
Museum of Chinese in America
The Museum of Chinese in America serves as a rich and interactive archive of the lives of Chinese descendants and their lives in the United States.
Mahayana Buddhist Temple
The Mahayana Buddhist Temple has one, if not the largest, Buddha in New York. It's a beautiful and peaceful temple that offers a respite from the crowded streets outside.
Edward Mooney House
Edward Mooney House is a piece of living history: the oldest row house in New York. It has been restored to its original state.
Top Restaurants, Tea Parlors and Bars
Whether you want dumplings, noodles or dim sum, it's easy to find authentic and mouth-watering dishes in Chinatown to suit all pockets.
Great NY Noodletown
Location: 28 Bowery, New York, NY 10013
What to Expect: Cheap and tasty noodles.
Peking Duck House
Location: 28 Mott Street, New York, NY 10013
What to Expect: Roasted duck and a show!
The Crown
Location: 50 Bowery, New York, NY 10013
What to Expect: Fusion cocktails with a taste of Asia.
The Original Chinatown Ice Cream Factory
Location: 65 Bayard Street, New York NY 10013
What to Expect: Exotic ice-cream flavors that you won't find anywhere else.
Nom Wah Tea Parlor
Location: 13 Doyers Street, New York, NY 10013
What to Expect: Cozy restaurant with great dim sum.
Aji Ichiban
Location: 37 Mott Street, New York, NY 10013
What to Expect: Chinese candies, jerkies and dried fruit.
Get more travel tips for your New York trip in our blog!