Tour New York for Free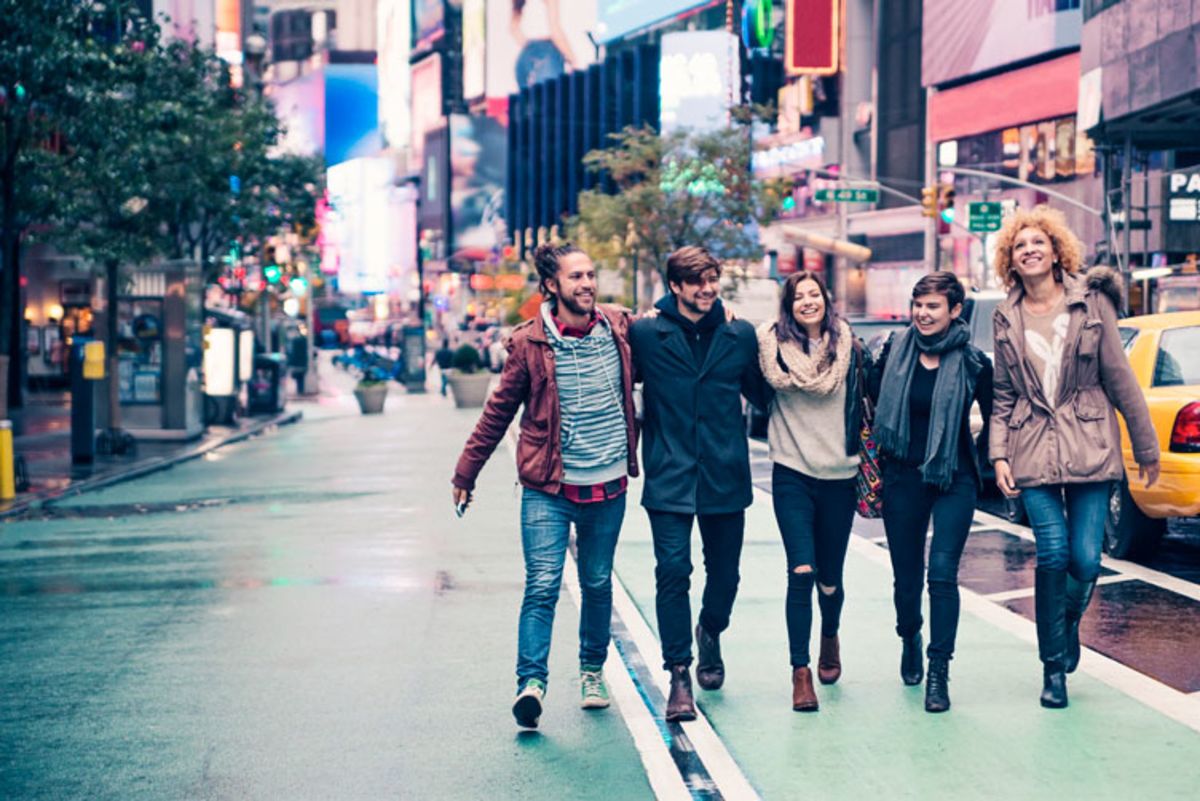 Exploring New York comes with a price tag—unless you have a few money-saving hacks under your sleeve. And we happen to have the scoop on the best free tours in New York!
City Walking Tours
Free Tours By Foot operate on a pay-what-you-wish basis. The two-hour neighborhood or food tours take you through historic areas like Greenwich Village and the Lower East Side, where you'll find the best affordable food from around the world. With similar tours charging over $40 per person, it's important to always give back, even if it's just a little bit. Anything above $10 is a great start to show your appreciation to your guides.
Big Apple Greeter Tours are free but a bit different. Imagine coming to New York and arranging to meet with a friend who will show you around. That's what Big Apple Greeter is! You can choose what you want to see and you'll be paired with a knowledgeable volunteer. The best thing is that they're private—it's only you and your family/friends (up to 6).
Museum Tours
If this is your first time visiting a major museum, one of the best ways to see them is by joining a free guided tour. These museums offer comprehensive or highlights tours, free with museum admission:
American Museum of Natural History
The Metropolitan Museum of Art
The Tenement Museum
Guggenheim Museum
Official Central Park Tours
Central Park Conservancy offers year-round free tours of the most popular and most secret spots in Central Park. The tours are given by experts who know Central Park's history, fauna and flora better than anyone else. Depending on the season, you might find yourself touring a winter wonderland or a picture-perfect autumn scene.
High Line Tour
A favorite West Side attraction is the High Line, a former freight line turned scenic public park. This free walking tour led by High Line volunteers focuses on the history, design, landscape, flora and fauna of this popular Chelsea spot. The tours take place twice a week from April to October.
Grand Central Terminal Tour
One of the most photographed sites in New York City is Grand Central. While commuters and tourists may marvel at the architecture and vaulted ceiling, not many know the secrets and stories behind this masterpiece. The Grand Central Partnership free weekly tour covers Grand Central's nooks and crannies, as well as the neighborhood.
The New York Public Library Tour
The iconic branch of the New York Public Library is a must-see for bookworms. Library docents lead free highlights tours of the Stephen A. Schwarzman Building, including the Rose Main Reading Room and the Library's exhibitions.
Follow the New Yorker Hotel blog for more New York travel tips!