Trattoria Bianca: The Perfect Meal in Midtown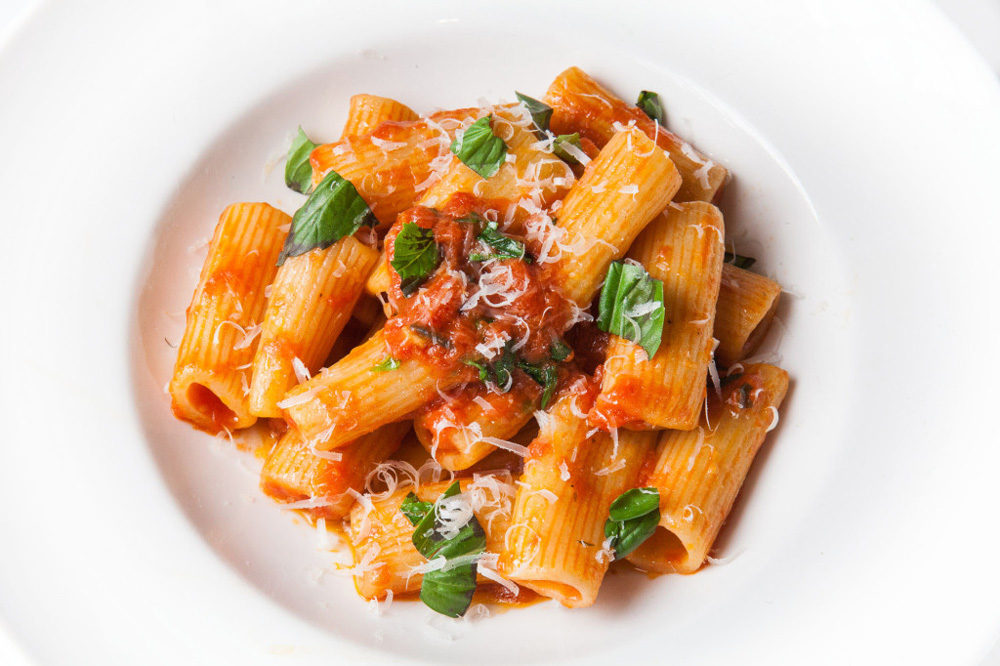 Once you've had your fill of pancakes and eggs at our downstairs Tick Tock Diner, there's another restaurant you need to try at The New Yorker, A Wyndham Hotel - Trattoria Bianca. Trattoria Bianca is our Italian bistro, known for its traditional dishes and exciting new spins on old favorites. Located in midtown Manhattan, just across the street from Penn Station and Madison Square Garden, Trattoria Bianca is a rare find in the area - aka, a good meal. Drop in before catching a Broadway show or seeing a concert at Madison Square Garden. Or stop by for a late dinner. It's also a great place to fuel up with the family before spending the day out and about around New York City. That said, here are some of our favorite things on the menu:
Gorgonzola Fondue
Start with this. Trattoria Bianca's Gorgonzola Fondue is one of its signature dishes. Warm garlic bread and melted Gorgonzola cheese make this appetizer perfect to whet your appetite. Although you might be tempted, just be careful not to fill up on this alone - some of Trattoria Bianca's best dishes are the entrees.
Italian Shepherd's Pie
This is one of Trattoria Bianca's unique concoctions - and one of its most delicious. With tender beef short rib, creamy parmesan, ricotta-filled gnocchi, and sweet Venetian spices, the Italian Shepherd's Pie is one of the heartiest meals on the menu.
Broiled Sea Scallops
Another favorite are the broiled sea scallops. Broiled in your choice of sauce (We recommend either the herbed marrow butter or the lemon caper butter), these sea scallops come with romano-crusted tomatoes fresh off the grill. They're exquisite - and a must for any seafood lover.
Spaghetti Carbonara
If you're looking for something more "traditional Italian," the spaghetti carbonara at Trattoria Bianca is primo. With thick cuts of slab bacon, shallots, egg, Parmigiano Reggiano cheese, and cream, this is one dish that you'll want to forget your diet for - and a sure crowd pleaser.
--
Craving some Italian or just want to grab a quick bite before the game at Madison Square Garden? Then try Trattoria Bianca on the ground level of The New Yorker. Trattoria Bianca is open 7 days a week, 365 days a year, from 11:30 a.m. to 10 p.m. Check out the menu here.