The Westminster Kennel Club Dog Show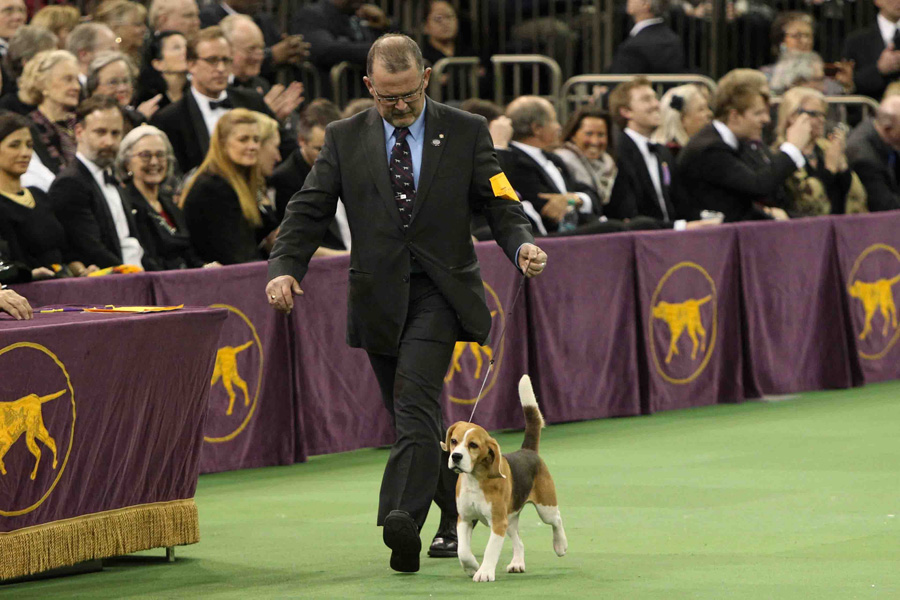 The Westminster Kennel Club Dog Show
February 13-14, 2017 at Madison Square Garden

The most prestigious dog show in the world, the Westminster Kennel Club Dog Show returns to its long-time home, and our next-door neighbor, Madison Square Garden this February. As is tradition, The New Yorker, A Wyndham Hotel is hosting the event-goers and their pets, as a gold-star partner of the Westminster Kennel Club.

Just as the Westminster Kennel Club has a had a long history in New York, it has also had a long history with The New Yorker. In fact, The New Yorker has been hosting the participants, owners and Westminster Kennel Club organizers for quite some time - since 2003 to be exact. That said, February is always a lively time at the hotel, with plenty of the Westminster's special guests at the hotel, including the stars of the show.

As for the show, it needs little introduction. After 141 consecutive years, the Westminster Kennel Club is the dog show in the United States. With more than 3,000 dogs competing, purebred from just over 200 distinct breeds, it is the who's who of the dog world - and also of their owners.

Founded in 1877, the Westminster Kennel Club was founded by group of sportsman who wanted to show off their hunting dogs. The story goes that when they formed the club they couldn't decide on a name, so they ended up calling it "Westminster" after the hotel where they normally congregated to drink. And the name stuck - and so did the show. In fact, it's one of the longest running, consecutive sporting events in the United States. The only American sporting event that's been running longer is the Kentucky Derby, which started 2 years before Westminster. Rain or shine, war or peace, the Westminster Kennel Club Dog Show goes on.

The dogs compete by groups based on their respective breed through a processes of elimination. "May the best dog win" translates to the last dog standing, as round by round the playing field is narrowed further until a clear winner emerges. Although this is the process the Westminster Kennel Club has lived by throughout its existence, they do manage to keep it interesting each year with the addition of new and rare breeds. This year they're admitting three new breeds to the competition: the American Hairless Terrier, the Pumi, and the Sloughi.

That said, if you happen to be visiting us at The New Yorker this February 13 and 14, consider getting tickets to the show. The Westminster Kennel Club Dog Show really is just across the street.