Meet the Top Dogs at Westminster Kennel Club Dog Show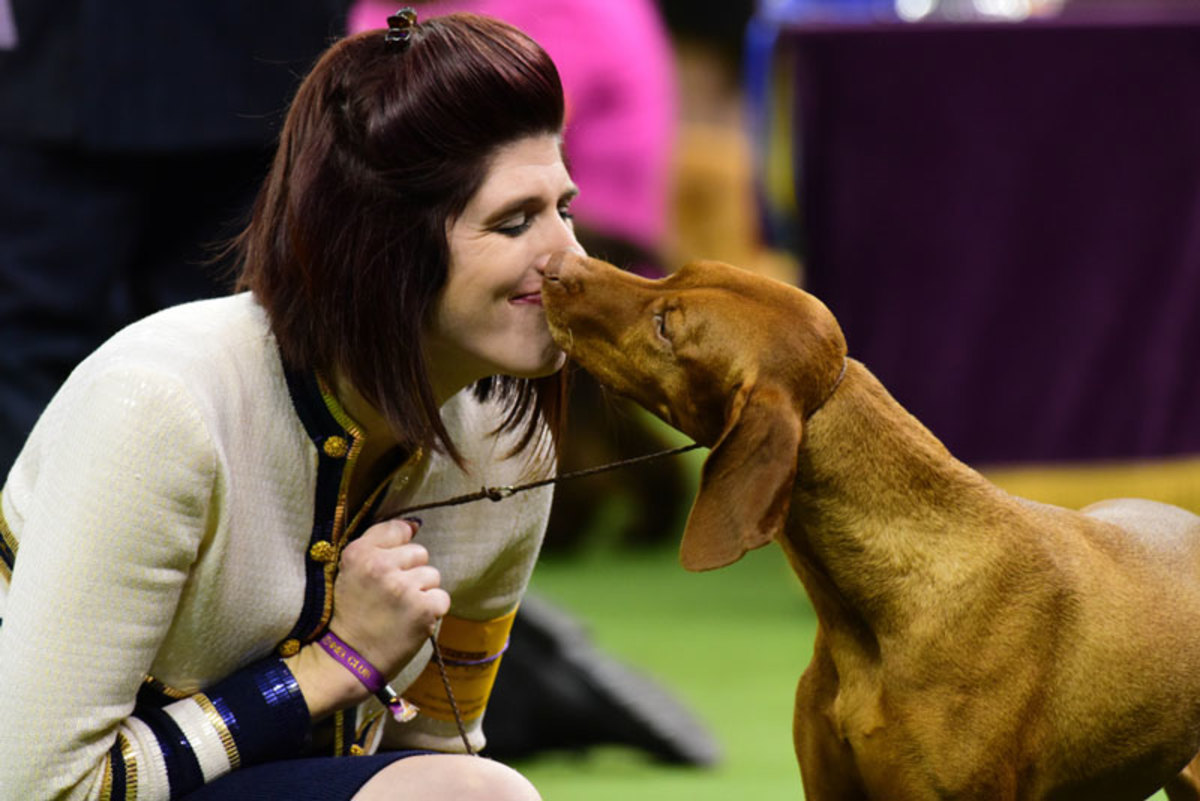 There's an event in New York that involves an internationally famous stage, hours of preparation to obtain an immaculate look, and crowds of adoring fans. No, we aren't talking about New York Fashion Week. This is Westminster Week where thousands of dogs, handlers, exhibitors, owners, and the dog-loving public converge in Manhattan for the best of dog sports in the United States.
About the Westminster Kennel Club
The Westminster Kennel Club is the oldest organization in the United States dedicated to the sport of purebred dogs. Established in 1877, Westminster's influence has been felt for more than a century through its famous all-breed, benched dog show held every year at New York City's Madison Square Garden. Today, the ultimate dog show in the United States has expanded into Westminster Week which encompasses a variety of canine competitions and spectator opportunities across two venues, including Piers 92/94.
Events
Meet & Compete
Date: Saturday, February 9, 2019
Location: Piers 92/94
Meet & Compete is made up by two superb events! First, the 6th Annual Masters Agility Championship at Westminster is a showcase of canine cleverness. Experience the thrill of witnessing 330 Agility competitors tackling the Agility course of obstacles, tunnels, weave poles, and jumps while racing against the clock. The winner will be named Masters Agility Champion. This event will feature 72 breeds, including 27 All American mixed-breed dogs.
The second event is the 10th AKC Meet the Breeds®. Visitors can interact with over 160 cat and dog breeds and learn about them by talking to breed experts. If you're thinking of getting involved in breeding, this is your chance to find out what it takes.
The 4th Annual Masters Obedience Championship at Westminster
Date: Monday, February 11, 2019
Location: Pier 94
This event involves two rounds of competition among the 14 top obedience teams from around the country. The first one is a series of precision exercises that will have you on the edge of your seat. The second is a freestyle round where dogs and handlers don costumes, bring props, and create magic in the obedience ring. The top dog will be crowned the Masters Obedience Champion.
The 143rd Annual Westminster Kennel Club Dog Show
Date: Monday, February 11 and Tuesday, February 12, 2019
Location: Piers 92/94 for daytime judging and Madison Square Garden for evening sessions.
La piece de resistance, of course, is the actual dog show! This year's show will feature more than 2,800 dogs representing 203 breeds from all 50 states and 14 countries. Monday features the Hound, Toy, Non-Sporting and Herding groups. On Tuesday the Sporting, Working, and Terrier groups kick off the show before the famed Best in Show competition culminates on Tuesday night.
Ticket Information
All Westminster Week events are presented by Purina Pro Plan®. For ticket information please visit the Westminster Kennel Club website. Westminster. There's Only One.®
As usual, The New Yorker Hotel will be at the center of it all. It's not too late to take advantage of our hotel packages and book your stay in the most iconic hotel in New York.